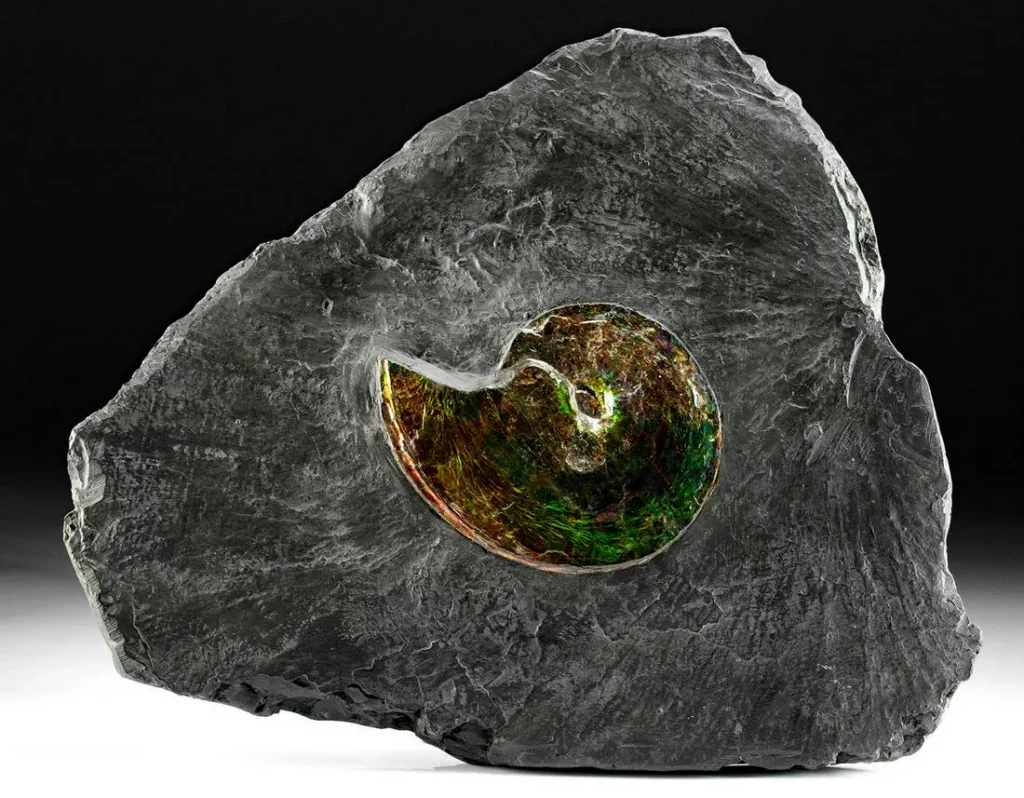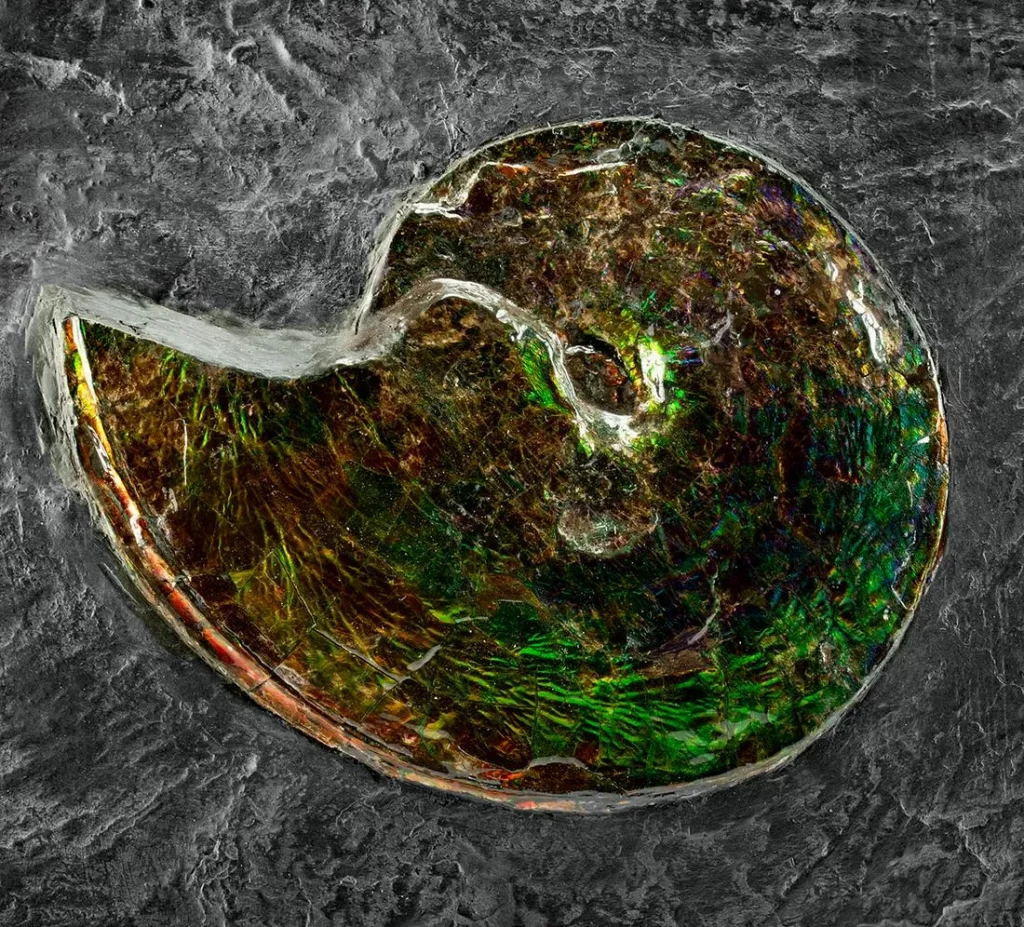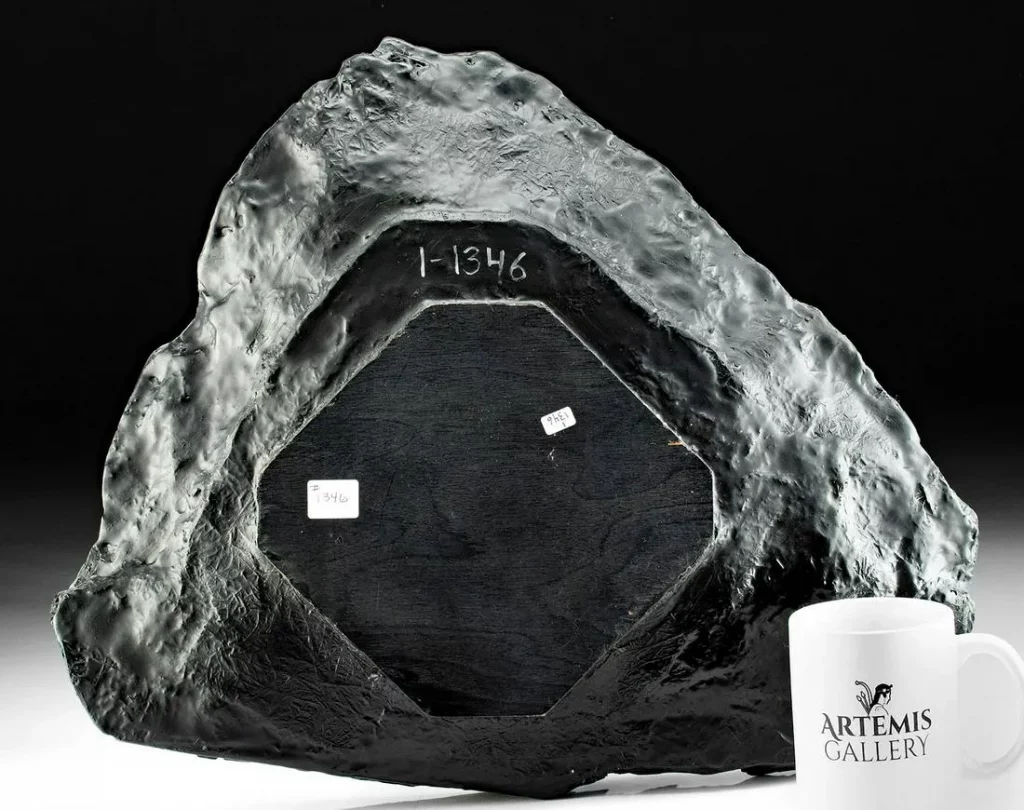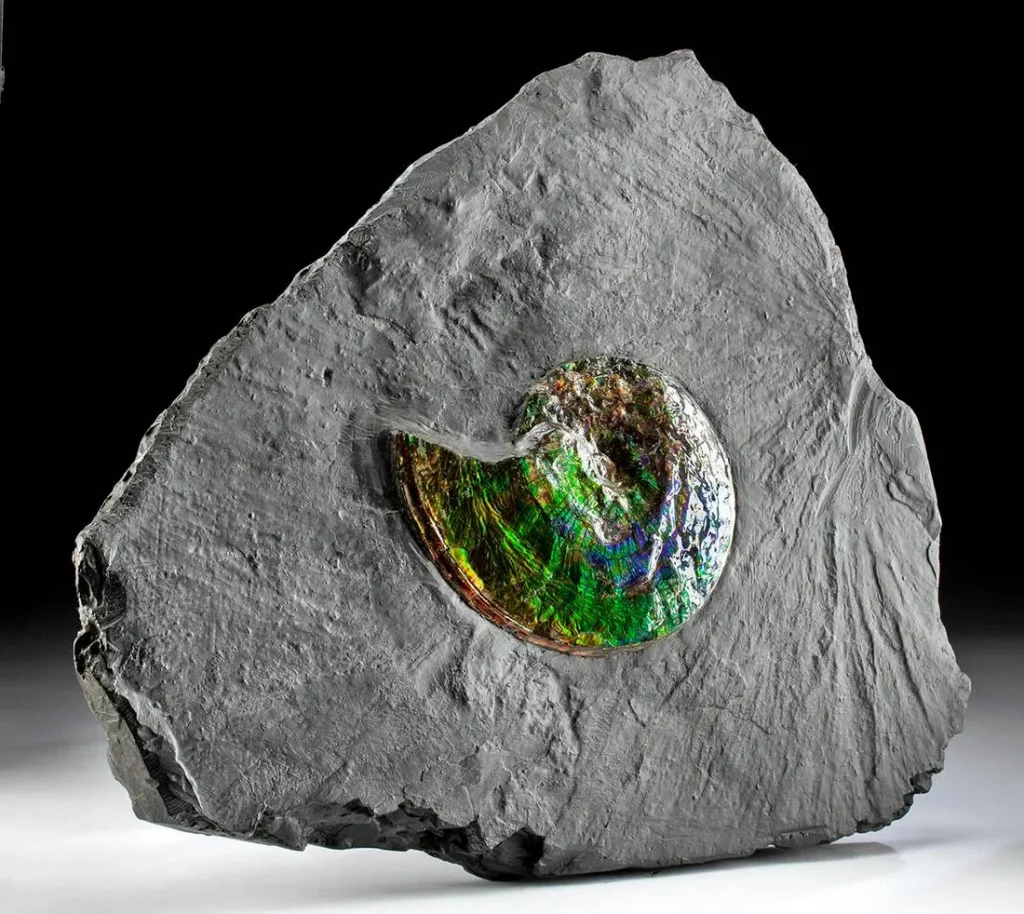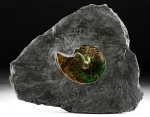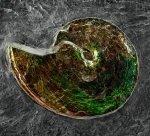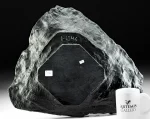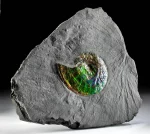 Winning Bid: $24,000.00
Fossilized Ammolite Ammonite in Matrix by Korite:
North America, Canada, Alberta, Bearpaw formation, late Cretaceous, ca. 71 million years ago. This is a stunning ammonite in its natural shale matrix, where is has fossilized and rested for millions of years, the shell transforming into ammolite, a brilliant organic gemstone. This ammonite is a rare Placennticeras costatum; less than 10% of ammonites found belong to this species! The entire piece is carefully prepared – the fossil excavated so the surface is slightly raised from the surrounding stone. Even the vibrant colors are unique- amongst the greens, reds, and orange, there are unusual blue and purple hues, which shimmer and contrast starkly against the gray matrix. This is an exciting specimen that can be displayed face up or propped on the side to best see the color play that is hard to truly capture in photos! Size (ammonite fossil): 7″ L x 5.5″ W (17.8 cm x 14 cm); (stone matrix): 18.5″ L x 3″ W x 16″ H (47 cm x 7.6 cm x 40.6 cm)
This fossil was prepared by the company Canada Fossils Ltd, the sister company to Korite, the largest commercial producer of natural ammolite gemstones and jewelry using ethical practices. Together, they provide ammonites and other amazing finds to important institutions, including an ammonite on display in the American Museum of Natural History in New York! This piece comes with a copy of the certificate of authenticity from Korite.
Ammolite is a rare, iridescent, gem-quality material cut from the fossilized shells of extinct sea creatures known as ammonites. Found only in the Bearpaw Formation in Alberta, Canada – along the eastern slopes of the Rocky Mountains – this organic gemstone has a dazzling range of colors and patterns and is highly desired for freeform natural cabochons and assembled jewelry pieces.
According to the International Gem Society (IGS) statement on the difference between Ammolite and Ammonite: "You may find the terms ammolite and ammonite sometimes used interchangeably. However, ammonite, strictly speaking, refers to the fossil shells of ammonites, whether gem-quality or not. Ammolite refers to the gem-quality material made from fossils of particular species of ammonites." Also, according to IGS, "Ammonites were marine mollusks that became extinct around 65 million years ago. There were many species of ammonites, and their fossils have been found across the globe. The fossils of Placenticeras meeki, Placenticeras intercalare, and Baculites compressus can yield gem-quality ammolite. To date, this material has been found only in Alberta, Canada."
Provenance: private Berthoud, Colorado, USA collection
All items legal to buy/sell under U.S. Statute covering cultural patrimony Code 2600, CHAPTER 14, and are guaranteed to be as described or your money back.
A Certificate of Authenticity will accompany all winning bids.
PLEASE NOTE: Due to recent increases of shipments being seized by Australian & German customs (even for items with pre-UNESCO provenance), we will no longer ship most antiquities and ancient Chinese art to Australia & Germany. For categories of items that are acceptable to ship to Australia or Germany, please contact us directly or work with your local customs brokerage firm.
Display stands not described as included/custom in the item description are for photography purposes only and will not be included with the item upon shipping.
#170382
Condition
Professionally excavated and prepared. Shale stone matrix is coated in a black protective fixative to prevent losses. A square wooden base is permanently attached to verso for displaying ammonite face up. Ammonite fossil is coated in clear protective coating. Amazing ammolite extra bright grade AA coloration and rare hues.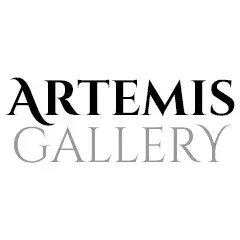 Live Auction
Start: Jul 14, 2022 10:00 EDT