Starting: $7,000
Northern Italy, Etruscan, late 7th century BCE. An outstanding Etruscan bucchero amphora with an extensive and very refined graffiti decorative program comprised of six feather-like motifs around the upper section of the neck, six open fan motifs at the lower end of the neck, just above the shoulder; four bands that each contain three upright feather-like motifs separated and bordered by incised double lines on the handles; a register of incised vertical frets surrounded by bas relief borders with incised diagonal marks; a wide register displaying a parade of four animals including two antlered bucks alternating with two wild felines as well as a centaur. The overall shape of the vessel suggests a funerary context. Similar examples were found at Cerveteri. This particular vessel is among the finest Etruscuan Bucchero amphoras we have had the honor of handling. Size: 7.375″ in diameter at widest point x 9.125″ H (18.7 cm x 23.2 cm)
See a similar black Bucchero Etruscan amphora at the British Museum collection (accession number 1984.1023.2) – https://www.britishmuseum.org/research/collection_online/collection_object_details.aspx?objectId=466606&partId=1
This piece has been tested using thermoluminescence (TL) analysis and has been found to be ancient and of the period stated. A full report will accompany purchase.
Provenance: private East Coast, USA collection; ex-private Texas, USA collection, acquired in the early 2000s; ex-Christie's, New York Antiquities auction (sale 1446, December 10, 2004, lot 520)
All items legal to buy/sell under U.S. Statute covering cultural patrimony Code 2600, CHAPTER 14, and are guaranteed to be as described or your money back.
A Certificate of Authenticity will accompany all winning bids.
We ship worldwide and handle all shipping in-house for your convenience.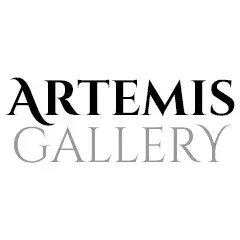 Live Auction
Start: Sep 17, 2020 10:00 EDT