Starting: $2,500
Ancient Egypt, New Kingdom, 19th Dynasty, reign of Rameses II, ca. 1213 BCE. A stunning faience "overseer" ushabti enveloped in turquoise-hued glaze for Prince Khaemwaset (also Khamweset or Setne Khamwas, literally "he who rises in Thebes"), the fourth son of Ramesses II. The mummiform prince stands erect against an integral back panel while holding a black-painted pick and hoe in crossed arms, with a layered and beaded wesekh pectoral collar painted across the smooth chest, and has a side lock of hair similar to that on depictions of the infant Horus. Sizable almond eyes with elongated canthi peer outwards beneath thick brows and above a slender nose, and a rounded right cheek creates a slight smirk on his face. A column of black hieroglyphs reads, "The Illuminate, the Osiris, Sem Priest of Ptah, Son of the King, (Prince) Khaemwaset" with two back columns reading, "The Illuminate, the Osiris, Sem Priest of Ptah, Son of the King, (Prince) Khaemwaset, he says: O these ushabti, if I am summoned or reckoned to do any work…" Size: 1.625″ W x 5.6″ H (4.1 cm x 14.2 cm)
Overseers are much more rare than your standard "worker" ushabti as only one overseer would be made for every 10 workers – and would act as a foreman doing labor in the afterlife.
This piece has been tested using thermoluminescence (TL) analysis and has been found to be ancient and of the period stated. A full report will accompany purchase.
Provenance: private East Coast, USA collection
All items legal to buy/sell under U.S. Statute covering cultural patrimony Code 2600, CHAPTER 14, and are guaranteed to be as described or your money back.
A Certificate of Authenticity will accompany all winning bids.
We ship worldwide and handle all shipping in-house for your convenience.
#136209
Condition
Minor abrasions to body, head, and back panel, with light pitting and a few fissures to glaze commensurate with the kilning process, and light fading to glaze pigment, otherwise intact and excellent. Great remains of pigment and hieroglyphs throughout. TL drill holes atop head and beneath base.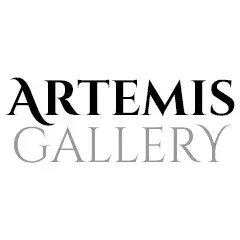 Live Auction
Start: Jul 16, 2020 10:00 EDT