Starting: $5,500
South Pacific, Coral Sea, New Caledonia (Nouvelle-Caledonie), Kanak people, ca. early 19th century CE. A stunning example of a hand-carved hardwood adze with a bulbous central body exhibiting sumptuous caramel and coffee hues. Protruding from the back of the body is a tapered ovoid handle wrapped on top with braided sennet fibers; a petaloid nephrite adze blade is wedged tightly within the forked gap of the head, and additional lengths of sennet fiber cord wrap around the recessed upper body to further clamp the blade inside. Adzes like this example were among the most important tools in pre-contact Polynesia and Melanesia due to their unfamiliarity with the process of metal forging. Adzes were utilized for a variety of utilitarian and agricultural practices; however, it was the ceremonial nature of the nephrite blade that made this example truly marvelous. Nephrite was typically used with adzes meant to encapsulate the chiefly authority of the ruling individual, and their power was derived from the earth which the adze would move. Size: 5″ L x 3.625″ W x 8.125″ H (12.7 cm x 9.2 cm x 20.6 cm); 10.8″ H (27.4 cm) on included custom stand.
For a stylistically similar example, please see The British Museum, museum number Oc1934,0505.6
For another stylistically similar example, please see: Meyer, Anthony J.P. "Oceanic Art." Koneman Verlagsgesellschaft mbH, Koln, 1995, p. 443, fig. 503.
Provenance: private Hawaii, USA collection; ex-Abe Rossman collection, New York, New York, USA, acquired between 1950 and 2000
All items legal to buy/sell under U.S. Statute covering cultural patrimony Code 2600, CHAPTER 14, and are guaranteed to be as described or your money back.
A Certificate of Authenticity will accompany all winning bids.
We ship worldwide and handle all shipping in-house for your convenience.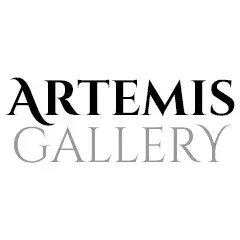 Live Auction
Start: Sep 24, 2020 12:00 EDT