Winning Bid: $6,750
Chinese Qi Dynasty Gilded Stone Buddha Head:
East Asia, China, Northern Qi Dynasty, ca. 550 to 577 CE. An incredibly preserved limestone carving of the head of Buddha, with nice remaining dark pigment, especially on the hair, and gilding on the face. The face shows the influence of Chinese artists on Buddhist imagery, with the Buddha's face depicted as broad, split in half by a thin nose descending from the elegantly arched eyebrows. A small, full-lipped mouth is above the dimpled chin. The eyes are large, with heavy lids, and downcast. The ears are also large, with a spiral shape at the top and elongated lobes, referencing the wealth of Prince Siddhartha before he became enlightened. The head is gently conical and covered in densely packed relief dots to give the impression of tightly curled hair. A clear urna – a dot symbolizing enlightenment – is on the forehead. The hair is painted a dark color, while the face is gilded over black – now faded to dark green – paint. Size: 5.15″ W x 8.2″ H (13.1 cm x 20.8 cm); 11.45″ H (29.1 cm) on included custom stand.
Around the 1st century CE, Buddhism came to China along the Silk Road from India; it brought with it an entirely new visual and artistic iconography. The northern rulers of China in the mid-1st millennium CE sponsored the creation of much beautiful and artistically distinct Buddhist artwork. This example is characteristic of the sculpture produced in Shandong province, northeastern China. The discovery in 1996 of over 400 Buddhist sculptures – broken heads and hands, and hundreds of intact torsos, many with gilding and paint still in good condition – in a field that was once the site of a Buddhist monastery in Qingzhou has allowed archaeologists to understand the artwork of this time period much better. The Qingzhou discovery was the largest known group of such sculptures, but other small caches have been found since the 1970s elsewhere in northeastern China. Fascinatingly, most of these sculptures were made during the Northern Qi period, but were buried – based on coins found alongside them – in the 12th century CE, six hundred years later. This seems to have been done to protect the beautiful artwork from the Qi period from anti-Buddhist sentiment.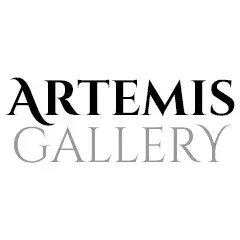 Live Auction
Start: Mar 11, 2021 12:00 EST
End: Mar 10, 2021 12:06 EST