Starting: $7,500
Chinese Ming Stone Statue of Guanyin w/ Lotus Flower:
**Originally Listed At $18000**
East Asia, China, Ming Dynasty, ca. 1368 to 1644 CE. A gorgeous carved-stone statue of a Bodhisattva (also Guanyin, Guan Yin, Kuanyin in Chinese), the goddess of kindness, compassion, and mercy. Dressed in traditional garb, the elegant female is draped in a long robe that cascades down her figure in vertical pleats over a plain tunic and tied belt, while her chest is adorned with a double-strand, rope-patterned necklace boasting three lovely volutes and several plunging tassels. Her tranquil visage exhibits plump, bowed lips fixed in a gentle smile, a naturalistic nose with a low nasal bridge, and down-turned, slanted eyes under a sweeping brow. Skillfully carved with each strand of hair carefully delineated, an elaborate coiffure tops her head featuring two tightly-coiled ringlets that fall behind her ears and a bulbous top bun. A lovely ribbon with an ovoid pendant of Buddha wraps around her bun and ties in the back in a pair of bows with lengthy tails that drop over her sloped shoulders. Size: 22.5″ W x 33.5″ H (57.2 cm x 85.1 cm)
Her earlobes are elongated, according to tradition so that Guanyin can hear and respond to the suffering of all beings. Seated with her legs crossed in half lotus position, she holds a lotus flower with both hands. Note the artist's careful attention to detail demonstrated in the wrinkling flesh of her neck. Guanyin (Avalokiteshvara), "The Lord Who Gazes Down At The World", is a bodhisattva portrayed as both male and female who embodies the compassion of all Buddhas.
Bodhisattvas are among the most compassionate beings in the universe, devoting themselves to saving the suffering and helping others achieve enlightenment and Buddhahood. Traditionally depicted as less austere than Buddhas with graceful postures and elegant garments, a nod to the riches of the Northwestern Chinese Silk Road, this piece is no exception. Bodhisattvas or Guanyin are associated with compassion and mercy – their long ears significant, because they rescue all human beings by hearing their cries for help and the sounds of suffering.
Provenance: private Hawaii, USA collection; ex-M. Kobiashi collection, Hawaii, USA, 1960 to 2000
All items legal to buy/sell under U.S. Statute covering cultural patrimony Code 2600, CHAPTER 14, and are guaranteed to be as described or your money back.
A Certificate of Authenticity will accompany all winning bids.
PLEASE NOTE: Due to recent increases of shipments being seized by Australian & German customs (even for items with pre-UNESCO provenance), we will no longer ship most antiquities and ancient Chinese art to Australia & Germany. For categories of items that are acceptable to ship to Australia or Germany, please contact us directly or work with your local customs brokerage firm.
Display stands not described as included/custom in the item description are for photography purposes only and will not be included with the item upon shipping.
#161539
CONDITION
Expected surface wear with light softening of detail, nicks/chips, and abrasions commensurate with age. Otherwise, excellent with lovely mineral deposits throughout.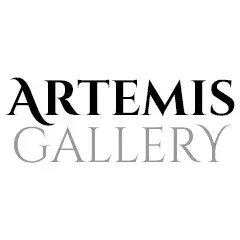 Live Auction
Start: Sep 23, 2021 12:00 EDT
End: Sep 24, 2021 07:34 EDT