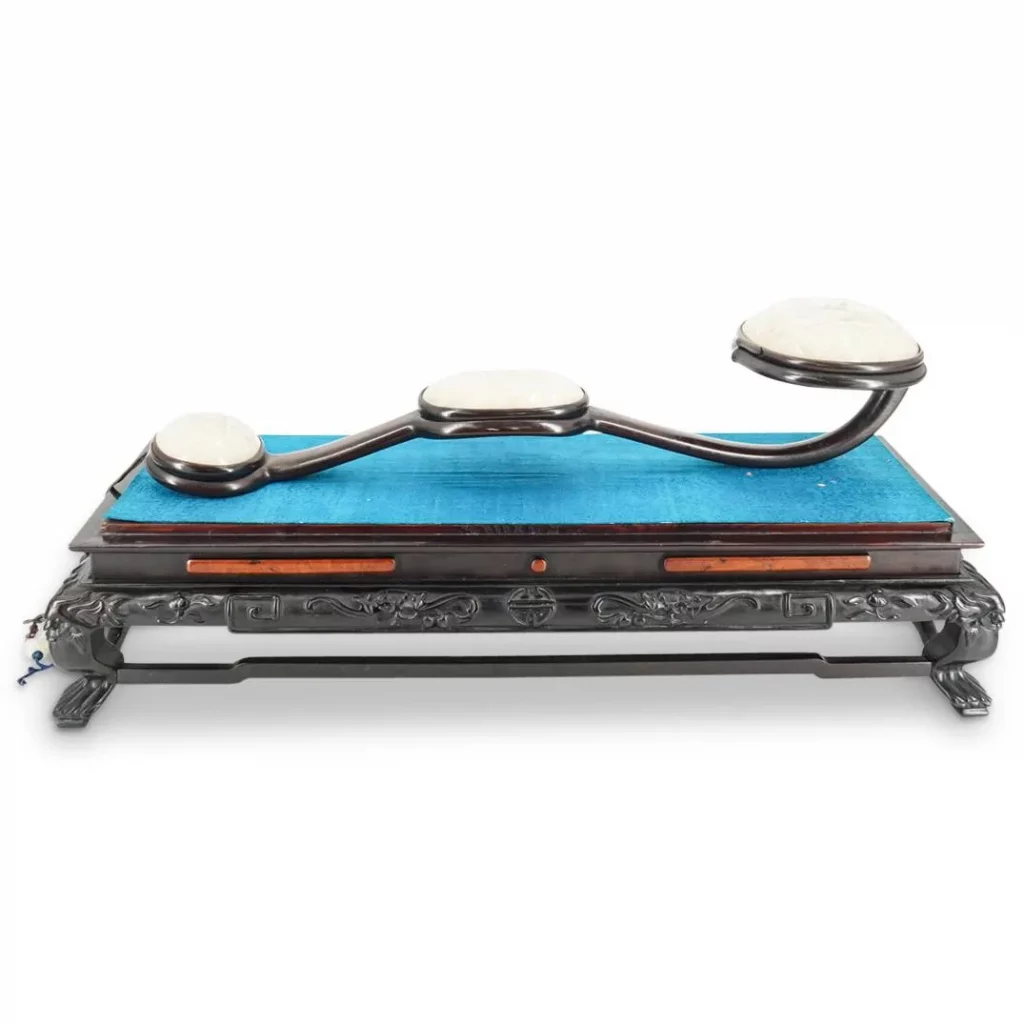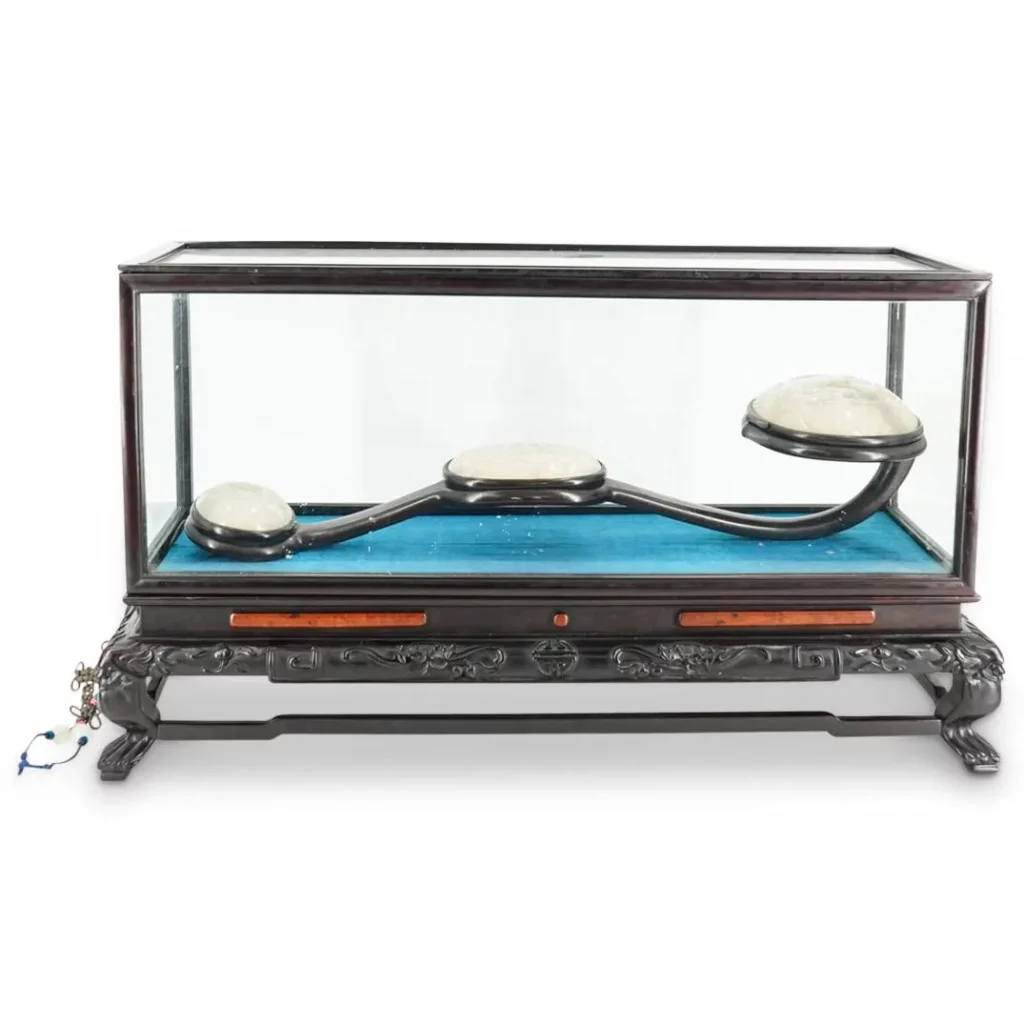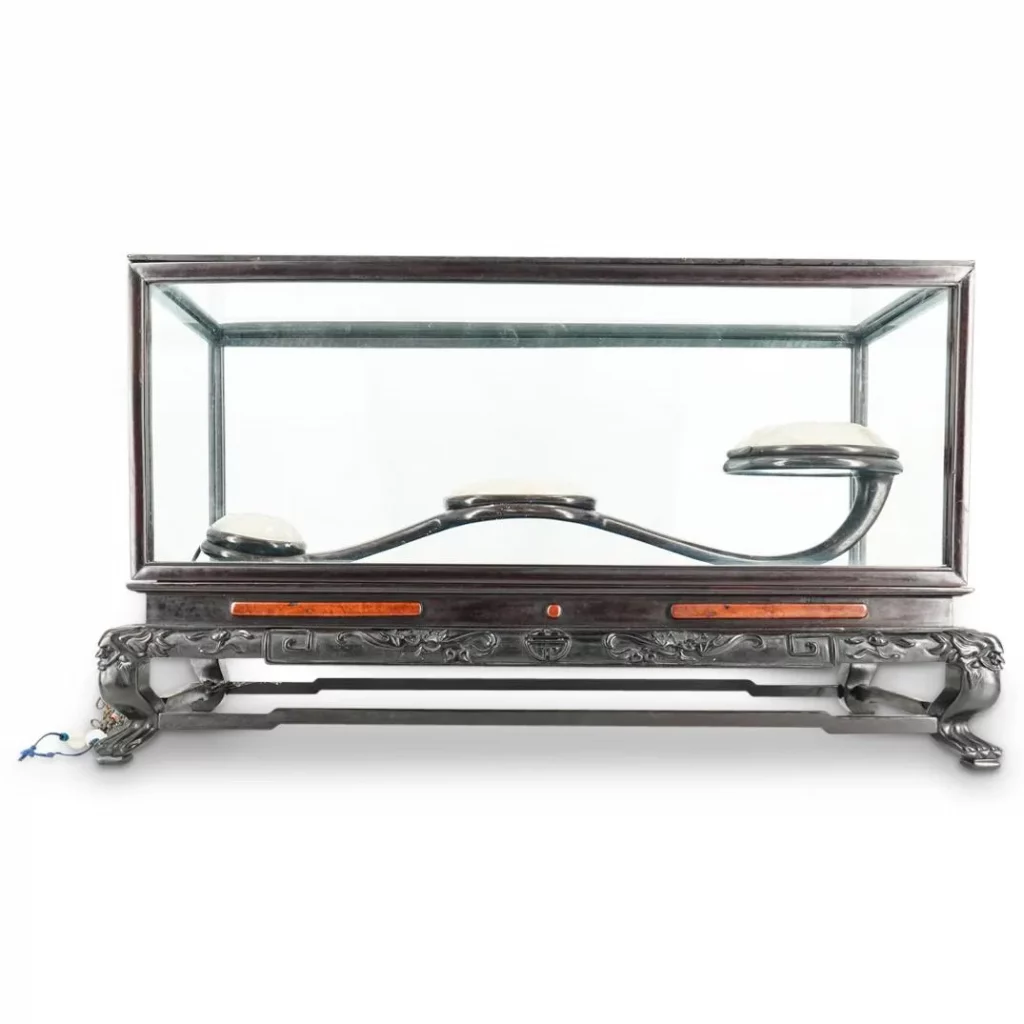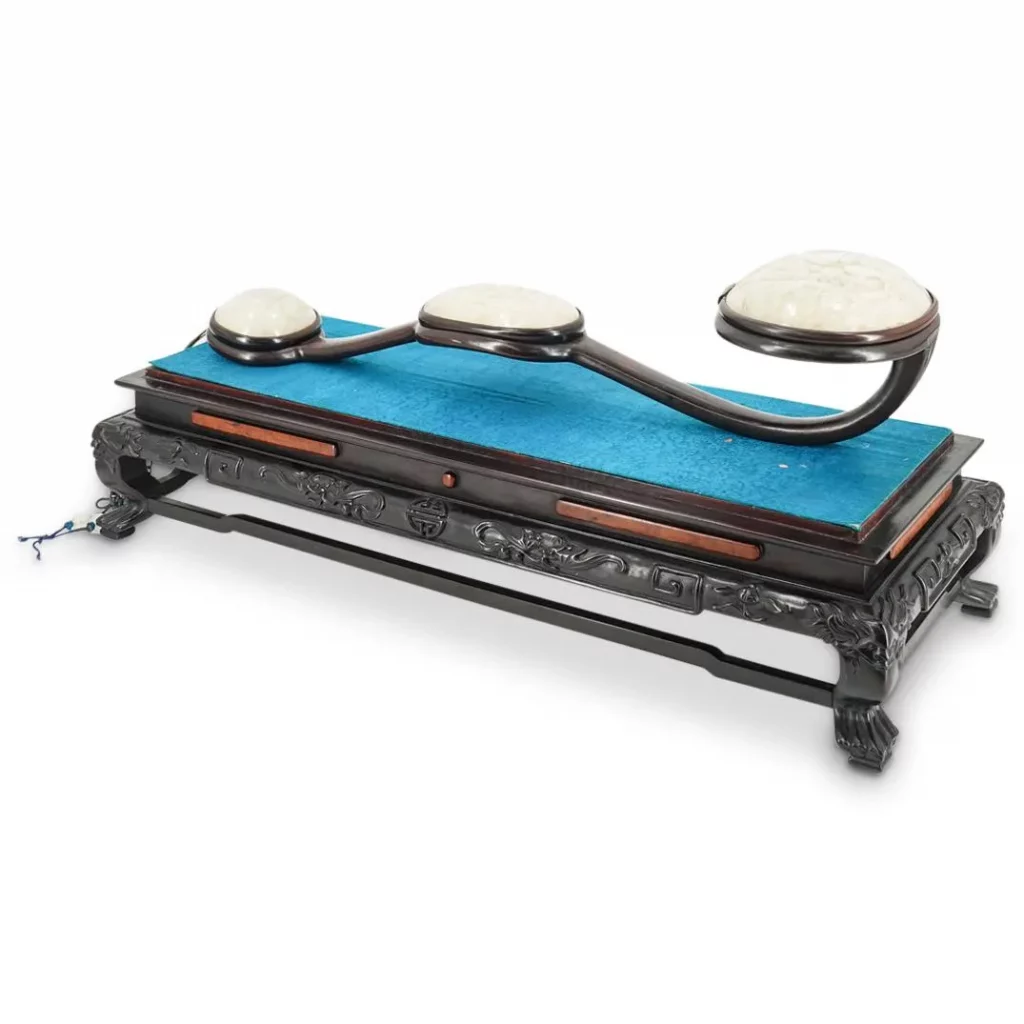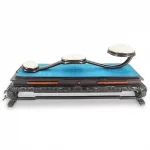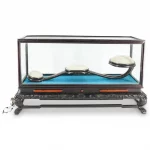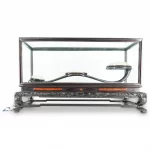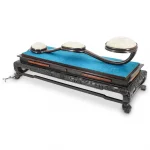 Winning Bid: $12,000
Chinese Jade and Zitan Wood Ruyi Scepter:
Qing dynasty ruyi (scepter) made of a zitan wood frame inlaid with three white jade plaques of graduating size, each delicately carved with matching scenes depicting the Eight Immortals. Finished with a braided cord at the bottom embellished with two spherical jade beads. Ruyi comes in a silk-lined wooden display case with glass panes, the base of which is carved with floral and medallion designs in relief. Display case is accompanied by a hardwood travel case with matching silk lining and a bronze handle on either side for transport. Silk lining features a dragon and cloud pattern throughout. Dimensions are as follows:
Ruyi – H: 4.75″ W: 6″ L: 22.75″
Large jade inset – H: 5″ W: 1″ L: 5.25″
Oblong jade inset – H: 4.75″ W: 0.5″ L: 2.75″
Small jade inset – H: 2.75″ W: 0.5″ L: 3″
Braided cord – H: 12″ W: 0.25″ L: 2.5″
Cord beads – D: 0.5″
Display case – H: 14.5″ W: 9.5″ L: 25.5″
Travel case – H: 16.75″ W: 10.5″ L: 28.75″
CIRCA: 19th Century
ORIGIN: China
Have a similar item to sell? Contact: [email protected]
CONDITION: Wooden frame for largest jade inset has two cracks in a section along the bottom; platform inside display case has a small crack on one side; back of transport case requires attention/small repair on left side of rear panel; piece and cases are in otherwise great condition. See lot description for details on item condition. More detailed condition requests can be obtained via email ([email protected]) or SMS(305)-332-9274. Any condition statement given, as a courtesy to a client, is only an opinion and should not be treated as a statement of fact. Akiba Antiques shall have no responsibility for any error or omission.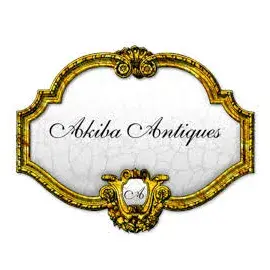 Live Auction
Start: Mar 29, 2022 12:00 EDT