Starting: $3,500
East Asia, China, Western Han Dynasty, ca. 206 BCE to 9 CE. An impressive, twin-handled, burnished blackware amphora of a globular form with bold, arching handles that join rim (in a flush manner) to shoulder, adorned with 22 well-patinated circular bronze bosses whose protruding centers are surrounded by beaded borders. Embellishing the vessel even more are delineated ridges running from the points of the flared neck to the body, boldly modeled swirls surrounding the larger bosses on the body, incised flaring leaf-like and nested arch motifs and concave depressions on the handles, as well as an incised register adorned with three bands of vertical frets around the neck. Truly one of the most exquisite ancient Chinese vessels we have ever handled! Size: 11.5″ L x 12.75″ W x 13″ H (29.2 cm x 32.4 cm x 33 cm)
This type of double-handled amphora was made in western Sichuan province, in central China, and is known as "Lifan" after the area where vessels like it are found. The style is fascinating, very different from others created during the Han period, and seems to be an artistic callback to the elegant forms of the Chinese Neolithic era. These vessels are found mainly within rock-cut tombs and cist burials, with a few examples known from the more classically Han chambered brick tombs. This suggests that these vessels were made by immigrants or members of non-dominant ethnic groups within Han China, probably people who lived a nomadic lifestyle centered on husbandry while their Chinese contemporaries led more sedentary, agricultural-based lifestyles.
A similar example, though without any bronze bosses that we see adorning this example, sold for $8,125 at Sotheby's New York – 08 December 2011 to 09 December 2011 – Lot 143. (https://www.sothebys.com/en/auctions/ecatalogue/2011/property-from-the-collection-of-dodie-rosekrans-n08818/lot.143.html?locale=en)
See another very similar example, with bronze bosses, at the Kalamazoo Institute of Arts from the prestigious Wang Collection (https://www.kiarts.org/page.php?page_id=525).
This piece has been tested using thermoluminescence (TL) analysis and has been found to be ancient and of the period stated. A full report will accompany purchase.
In addition, this piece has been tested for the presence or absence of particular elements via XRF elemental analysis. A full report is included with the purchase.
Provenance: ex-San Francisco, California, USA collection
All items legal to buy/sell under U.S. Statute covering cultural patrimony Code 2600, CHAPTER 14, and are guaranteed to be as described or your money back.
A Certificate of Authenticity will accompany all winning bids.
We ship worldwide and handle all shipping in-house for your convenience.
#147004
Condition
Expected surface wear with nicks to edges of the neck, handles, base, and ridge/swirl marks. Otherwise intact and excellent. Bronze bosses present beautiful green patina. Handwritten old inventory numbers and TL hole on underside of base.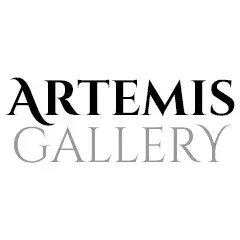 Live Auction
Start: Jul 11, 2019 10:00 EDT