Starting: $3,750
Chavin Tembladera Spouted Vessel Transforming Shaman:
**Originally Listed At $7000**
Pre-Columbian, North Coast Peru, from Tembladera in the Jequetepeque Valley, ca. 1200 to 500 BCE. A rare tri-colored stirrup vessel depicting a shaman engaged in a trance-like state, most likely under the influence of the hallucinogenic effects of the San Pedro cactus whose branches contain a psychoactive substance that was used for traditional medicine and rituals. The shaman's face is almost simian suggesting that the he may be undergoing a transformation. The figure sits with both hands upon raised knees, a pronounced hunchback (this physiognomic deformity was believed to be a sign that the individual was touched or chosen by the deities), and stares straight ahead with his white face, this color symbolic of the afterlife. A stirrup rises from his back with a tall cylindrical spout. The attractive surface of the piece is finished in red, brown, and white and skillfully stone polished, with the exception of the matte white face. Size: 5.625″ W x 11.375″ H (14.3 cm x 28.9 cm)
Chavin polychrome stirrups are extremely rare and are found only on the Jequetepeque River on its estuary called Cayalti, or in the Amazonas part of the Maranon River. The Chavin people lived in the northern Highland Andes, and their capital, Chavin de Huantar, is an UNESCO World Heritage Site. The artwork of Chavin represents the first widespread style in the Andes.
Provenance: private Hawaii, USA collection; ex-private Hans Juergen Westermann collection, Germany, acquired from 1950 to 1960s
All items legal to buy/sell under U.S. Statute covering cultural patrimony Code 2600, CHAPTER 14, and are guaranteed to be as described or your money back.
A Certificate of Authenticity will accompany all winning bids.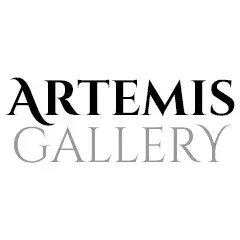 Live Auction
Start: Jul 08, 2021 10:00 EDT
End: Jul 09, 2021 04:40 EDT