Winning Bid: $3,000
Canosan Polychrome Volute Krater w/ Medusa Handles:
Magna Graecia, South Italy, Canosan, ca. 4th to 3rd century BCE. Among the most impressive Canosan volute kraters we have had the honor of handling, this vessel exhibits a classic form with a round base, a bulbous body, a thick neck, and a flared rim, all sitting upon a raised, pedestal foot. Twin handles flank the rim, each presenting Medusa mask termini, known as gorgoneia, modeled in relief on both the obverse and reverse. The exterior boasts a finely painted decorative program – overall with a white slip ground that is meticulously embellished with pink, white, and blue imagery. Adorning the neck is a fish scale motif on one side and a vegetal motif on the other. The body of the vessel is additionally embellished by target designs and scrolling patterns, as well as perhaps the remains of 2 figures with shields. Size: 11.5″ in diameter x 17.3″ H (29.2 cm x 43.9 cm)
Canosa – Canusion, in antiquity – was a major center of the ceramics and pottery trade when it was a Greek polis. It produced truly unique pottery, completely different in decoration style (although not in shape) from earlier and neighboring traditions. The clay is buff, with the decoration applied directly to it without the use of slip; the pink, blue, and red here are among the coveted colors found on these vessels. The hole in the bottom of the vase signifies that this was made solely for funerary purposes (and it's rather interesting to look inside and see the clay that was pushed up through the bottom to form a hole). In ancient Greek practice, a bottomless vase like this was placed over a grave and offerings like wine were poured straight through it. Others, like this one, were never used but were buried in the tomb beside the deceased to evoke this custom. The funerary theme of the piece also indicates that it was made solely for burial purposes.
This piece has been searched against the Art Loss Register database and has been cleared. The Art Loss Register maintains the world's largest database of stolen art, collectibles, and antiques.
Provenance: private New York, New York, USA collection; ex-T.G. collection, Williston, Florida, USA, acquired 2001
All items legal to buy/sell under U.S. Statute covering cultural patrimony Code 2600, CHAPTER 14, and are guaranteed to be as described or your money back.
A Certificate of Authenticity will accompany all winning bids.
PLEASE NOTE: Due to recent increases of shipments being seized by Australian & German customs (even for items with pre-UNESCO provenance), we will no longer ship most antiquities and ancient Chinese art to Australia & Germany. For categories of items that are acceptable to ship to Australia or Germany, please contact us directly or work with your local customs brokerage firm.
Display stands not described as included/custom in the item description are for photography purposes only and will not be included with the item upon shipping.
#167954
CONDITION
Expected surface wear with nicks to rim and stable fissures to lower handle. Chipping and fading to paint, but nice remaining pigments. Otherwise, excellent with rich earthen deposits throughout.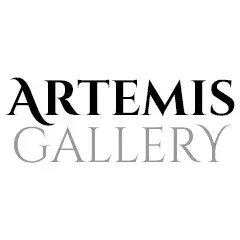 Live Auction
Start: Oct 21, 2021 10:00 EDT
End: Oct 22, 2021 07:34 EDT