Winning Bid: $642,600
Barbara Hepworth (British, 1903-1975) Torso II (Torcello):
1958, stamped 3/6 bottom center, Susse Frères, Paris foundry. Bronze with cement base.
Dimensions without base:
height: 34 1/4 in. (87cm)
width: 21 in. (53.3cm)
depth: 10 in. (25.4cm)
base: 1 1/2 x 16 x 16 in. (3.8 x 40.6 x 40.6cm)
Provenance
Gimpel Fils, London, United Kingdom.
Private Collection (acquired directly from the above in 1961).
Private Estate (by family descent).
Footnote:
Literature
Bowness, Alan, Barbara Hepworth, London 1961, no. 234 (another cast illustrated).
Hodin, J.P., Barbara Hepworth, London: Lund Humphries , 1961, pp. 22, 169, no. 234 (another cast illustrated).
Hammacher, A. M., et al., Barbara Hepworth, London: Thames & Hudson, 1968, rev. ed. 1987, p. 130, 138, pl. 106 (another cast illustrated).
Jenkins, David Fraser, Barbara Hepworth: A Guide to the Tate Gallery Collection at London and St. Ives, Cornwall, London: Tate, 1982, p. 17, 31 (another cast illustrated).
Tate Gallery Acquisitions 1980-2, London: Tate, 1984, pp. 115-16, (another cast illustrated).
Cork, Richard, "On Growth and Form," Tate: The Art Magazine, (Winter 1994) no. 4, p. 38 (another cast illustrated).
Festing, Sally, Barbara Hepworth: A Life of Forms, London: Viking, 1995, p. 229.
Gale, Matthew and Chris Stephens, Barbara Hepworth: Works in the Tate Gallery Collection and the Barbara Hepworth Museum St. Ives, London: Tate, 1999, cat. no. 41, p. 169 (another cast illustrated).
Curtis, Penelope, Barbara Hepworth, London: Tate, 1998/2013, p. 52, 53 (another cast illustrated).
Note
The sculpture will be included in the upcoming revised catalogue raisonné of the artist's work as BH 234, by Dr. Sophie Bowness, Hepworth Estate, London.
Growing up on the West Riding, Yorkshire where her father was a land surveyor, Barbara Hepworth developed early on a keen awareness of the rounded forms of hill and landscape juxtaposed against sweeping coastlines, all shaped by movement of wind and sea. The rounded forms, cavities, textures, crevices and hollows that define her mature work evoke these formative visual memories.
After attending art school in the 1920s at the Leeds Art School (where Henry Moore was a fellow student) and the Royal College of Art, London, Hepworth studied in Paris and Italy, including a period studying the carving of marble from master-carver Giovanni Ardini. Hepworth was married to two artists, first to John Skeaping and later to Ben Nicholson, and spent decades living and working mainly in England and France. Throughout the 1930s and 1940s, Hepworth worked prolifically, and visited and exhibited with artists including Picasso, Braque, Calder and Gabo.
The early 1950s, however, were a period of pain and loss for Barbara Hepworth. Unforgettable memories and images of human suffering, death, and destruction were indelibly stamped upon the collective consciousness of human experience as a result of the Second World War. In addition, Hepworth's marriage to Ben Nicholson broke up, closely followed by the 1953 death of her son who was flying in the Royal Air Force. Former studio assistant, David Lewis described the artist's grief during this time as a "physical as well as an emotional cavity which….became real in the hollows and tunnels of her sculptures, a way of expressing – as a woman and a sculptor – an emotional and spiritual inwardness within outer form."
Executed in 1958, Torso II (Torcello) is the second of three torso variations created in a period when Hepworth had begun working with expanded aluminum as a hollow framework for the application of plaster used to create her sculpture. This technique allowed the artist a certain fluidity and speed with which to create weighty forms with intention and specificity, something she found previously defined, and perhaps limited by the inherent nature of wood or stone. Interestingly, however, with bronze, Hepworth found she could yet manipulate the surface of the medium as she had with stone and wood. "I only learned to love bronze when I found that it was gentle and I could file it and carve it and chisel it" she stated in a letter to Ben Nicholson, from October 2, 1966. Indeed, the surface of Torso II (Torcello) bears intentional texture and crags that reveal the artist's touch and attention to the entirety of this truncated and abstracted human form. Viewed from one perspective, Torso II (Torcello) is a sold mass which bears such critical voids and curved hollows, textured and slightly mottled yet glowing with the warmth of bronze beneath the cool tones of its weathered surface. Yet, viewed from another angle, the form is slender and appears to list slightly, showing a perhaps more vulnerable perspective of human form.
The subtitles of the three Torsos offer Mediterranean associations which may have been inspired by the artist's important trip to Greece in 1954. Torcello is the name of an island north of Venice known for its Byzantine Basilica and mosaics. Torso II (Torcello) offers a vulnerable human form shaped and uniquely marked by Hepworth's hand and grounded in both land and sea. "I remember standing on Patmos and thinking – with that incredible stretch of sea and islands before me – how intensely a figure rising in the distance expressed that perfect elevation of the human spirit which in a way is conveyed by a powerful sculptured form…" [1]
Other examples from the edition reside in the collections of the Tate, The Los Angeles County Museum of Art, and the Auckland Art Gallery.
[1] J.P. Hodin, Barbara Hepworth, London: Lund Humphries , 1961, p. 10.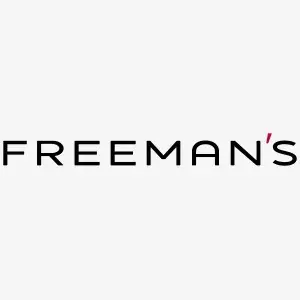 Live Auction
Start: May 11, 2021 11:00 EDT
End: May 12, 2021 05:37 EDT