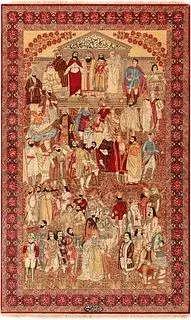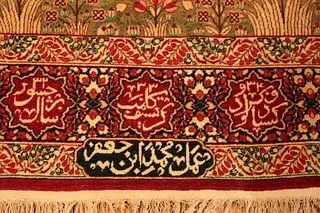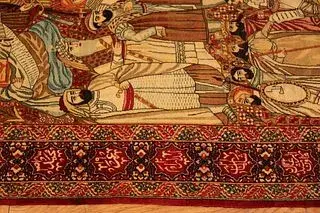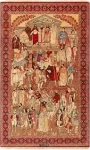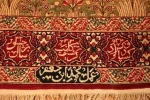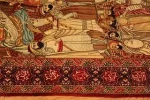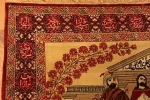 Winning Bid: $20,000
Antique Persian Kerman Mashahir Rug 8 ft 3 in x 5 ft 1 in (2.51 m x 1.54 m):
The meaning of the word in Urdu, which is mostly spoken in Pakistan, Mashahir translates into noblemen. In Arabic, the word can be translated to mean famous, a world celebrity, or prince of this world. Mashahir is also the name of a small village in Azerbaijan and a family surname. It is also used to describe something or someone of the noble lines. For example, Mashahir horses are the lines of horses of the noblemen. The word is associated with something of exquisite taste, beauty and wealth.
Mashahir rugs are a special class of Oriental carpets. They feature the faces of noblemen and kings of the Persian Empire. Sometimes, they have the names of the noblemen written on them, and other times they do not. Some of them may be recognizable to modern eyes, awhile others may be lost to antiquity. Some of these faces have been recounted in documents throughout history that provide a glimpse into the world of the noblemen and kings throughout the history of the Empire.
Condition
Request Condition Report
Lot # 5164 is in a very good condition. This is a finely woven piece with 100% wool pile on silk foundation. The pile is full and even with no visible wear signs. There is an old repair ( 1 inch x 1/2 inch ) at the top right corner . The two ends are complete , original and secured. The two sides are original , complete and secured. There is no dryness or cracking in the foundation. There is no moth or water damage visible or detected in this rug. This has always been a wall hanging masterpiece and it is clean and floor ready.. Please contact our rug experts at [email protected] or call us for any questions you may have at 212.545.8029.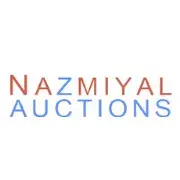 Live Auction
Start: Jun 12, 2022 11:00 EDT