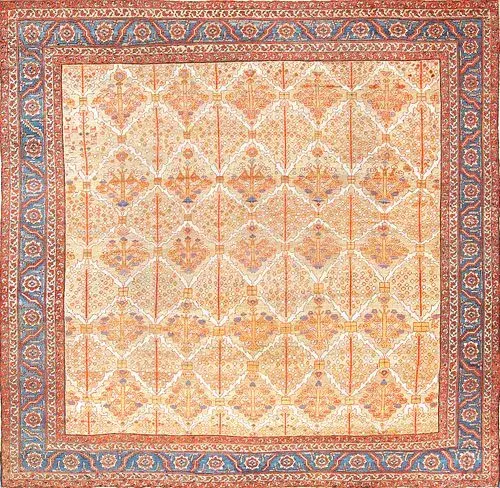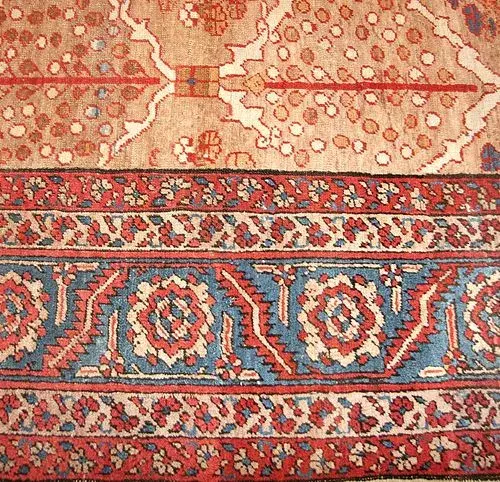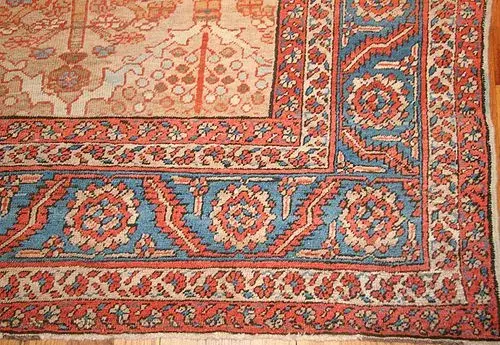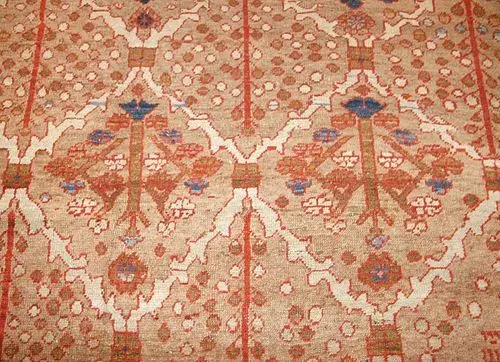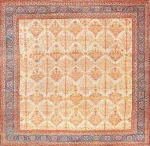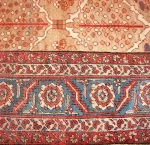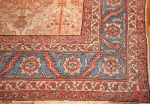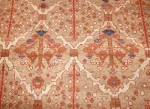 Starting: $30,000
Antique Persian Bakshaish Rug 12 ft 2 in x 12 ft (3.71 m x 3.66 m):
Beautiful Square Persian Bakshaish Rug 49200, Country of Origin: Persia , Circa 1880's.
The reserve price is the starting price
Description
By establishing a color palette that is more earthy than volcanic, this breathtaking antique Persian Bakshaish rug can simultaneously invite and comfort the viewer, resulting in a flawlessly combination of tones and design motifs. Small touches of cool colors dominate the exterior borders of this antique rug, with the center most one surrounded by beautiful smaller frames that features warmer colors to better create a sense of contrast and movement. At the very heart of the Persian rug, a bright orange field draws the viewer in, where the dancing petals and vase shapes add a touch of humanity to the earthy scene. The square rug size proportion make this piece ever more desirable and rare.
Condition
Full condition report on request. Please contact our rug experts at [email protected] or call us for any questions you may have at 212.545.8029.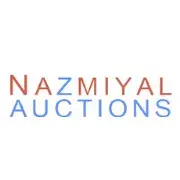 Live Auction
Start: Sep 18, 2022 11:00 EDT