Winning Bid: $1,200
Amlash Copper Dagger with Animal Heads:
Ancient Near East, northwestern Iran, Amlash, ca. 1200 to 800 BCE. A striking copper dagger presenting a double-edged, petaloid blade with a vertical mid-rib, a wide guard, a flat hilt that rises near the back, and a flared back quillon. The back quillon parts into 2 zoomorphic heads, each resembling that of a lamb, ram, or horse. Each head exhibits a thick neck and a flat-topped head with a protruding, rounded snout, and back-pointing ears or horns. An elongated pentagon is incised on each face of the hilt, while a textured pattern embellishes each animal head, possibly representing fur. This weapon and others like it were made in multiple pieces using the lost wax casting technique with the hilt then cast-on to the blade. Size: 3.9″ W x 11.4″ H (9.9 cm x 29 cm); 12.3″ H (31.2 cm) on included custom stand.
Amlash weapons were buried with the dead in large megalithic tombs, built by part of the Marlik culture. Despite its proximity to large Mesopotamian cultures, the geographical barrier of the high Zagros and Elburz Mountains kept this culture relatively isolated, and it developed a very unique tradition. This is an elegant example of a grave good that, based on how few graves have been found in the Amlash assemblage and the impressive size of their tombs, seems to have been reserved only for high status individuals.
Provenance: East Coast collection, New York Gallery, New York City, New York, USA, acquired before 2010
All items legal to buy/sell under U.S. Statute covering cultural patrimony Code 2600, CHAPTER 14, and are guaranteed to be as described or your money back.
A Certificate of Authenticity will accompany all winning bids.
PLEASE NOTE: Due to recent increases of shipments being seized by Australian & German customs (even for items with pre-UNESCO provenance), we will no longer ship most antiquities and ancient Chinese art to Australia & Germany. For categories of items that are acceptable to ship to Australia or Germany, please contact us directly or work with your local customs brokerage firm.
Display stands not described as included/custom in the item description are for photography purposes only and will not be included with the item upon shipping.
#137593
CONDITION
Expected softening of detail and sharpness of edges, as well as nicks and abrasions, commensurate with age. Otherwise, intact and excellent with rich patina.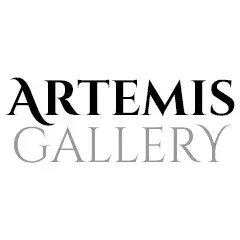 Live Auction
Start: Oct 28, 2021 12:00 EDT