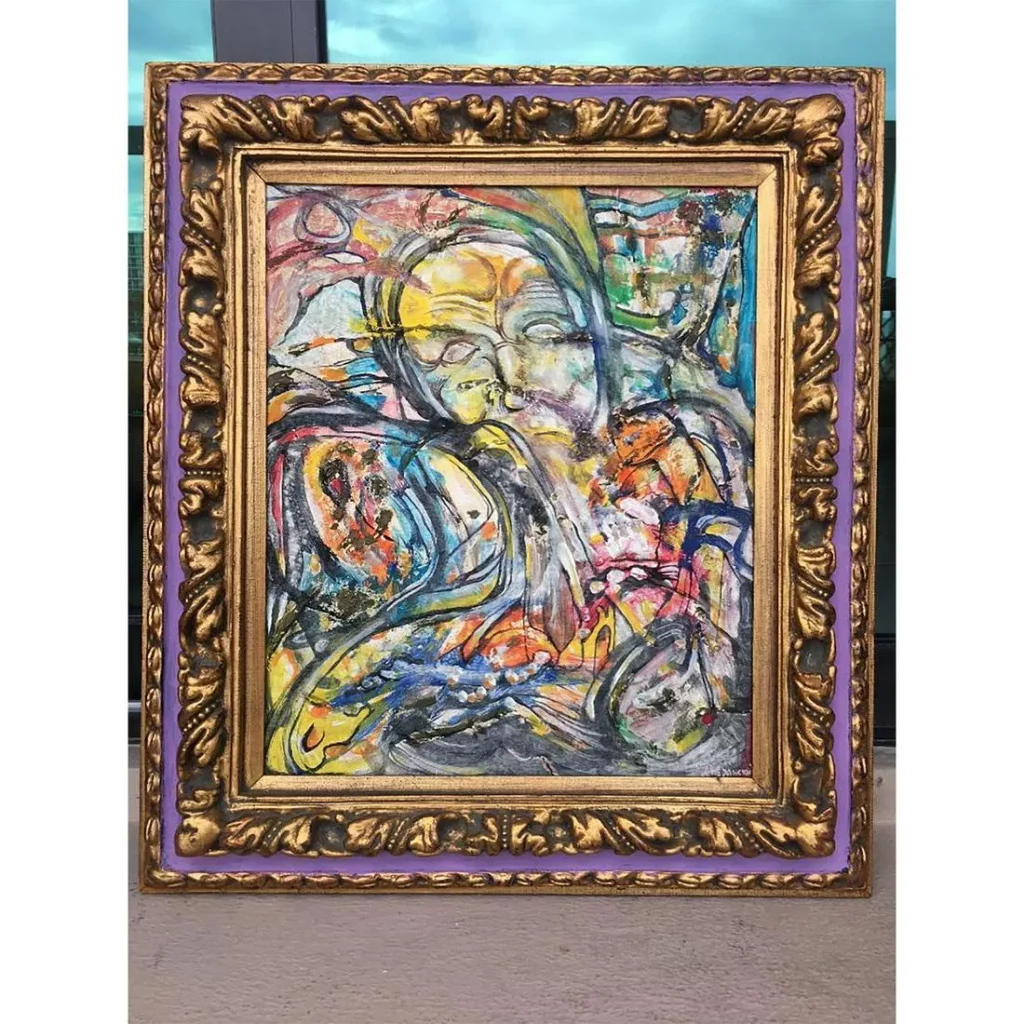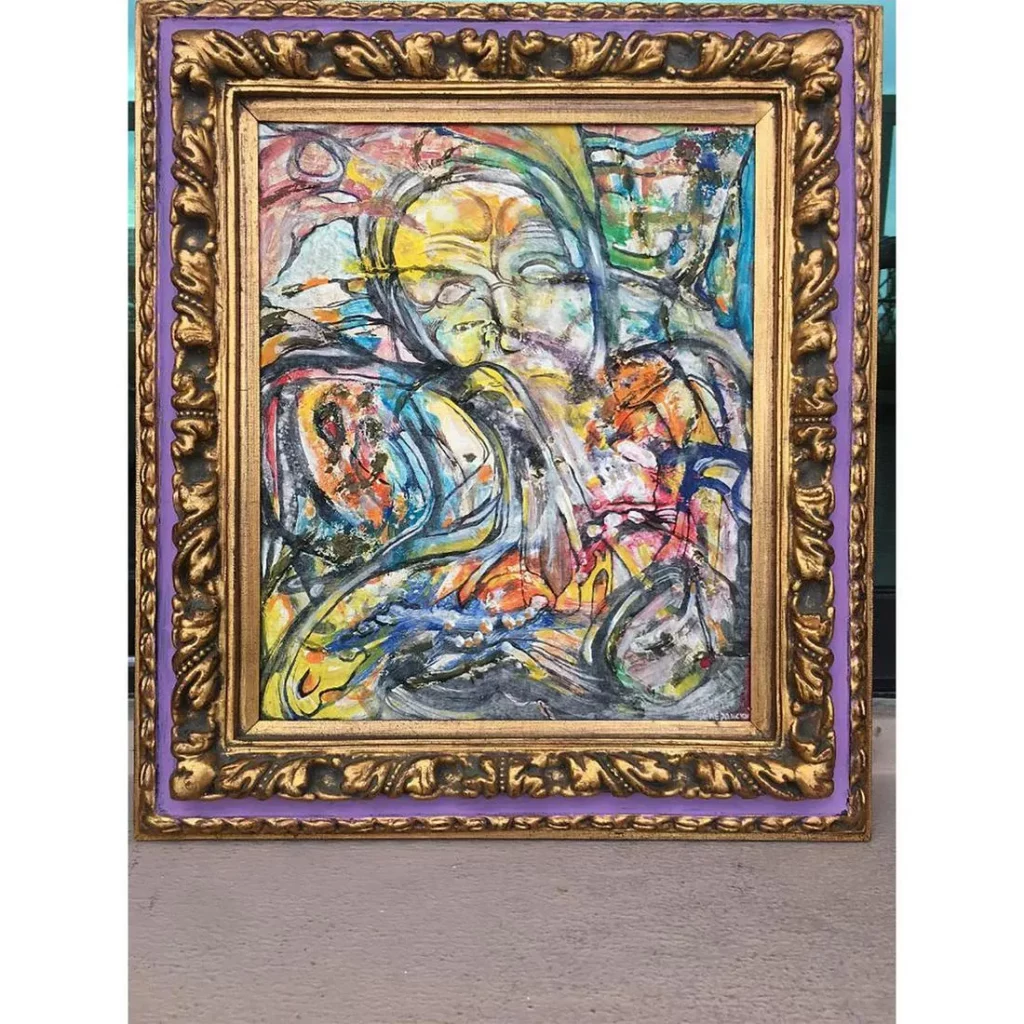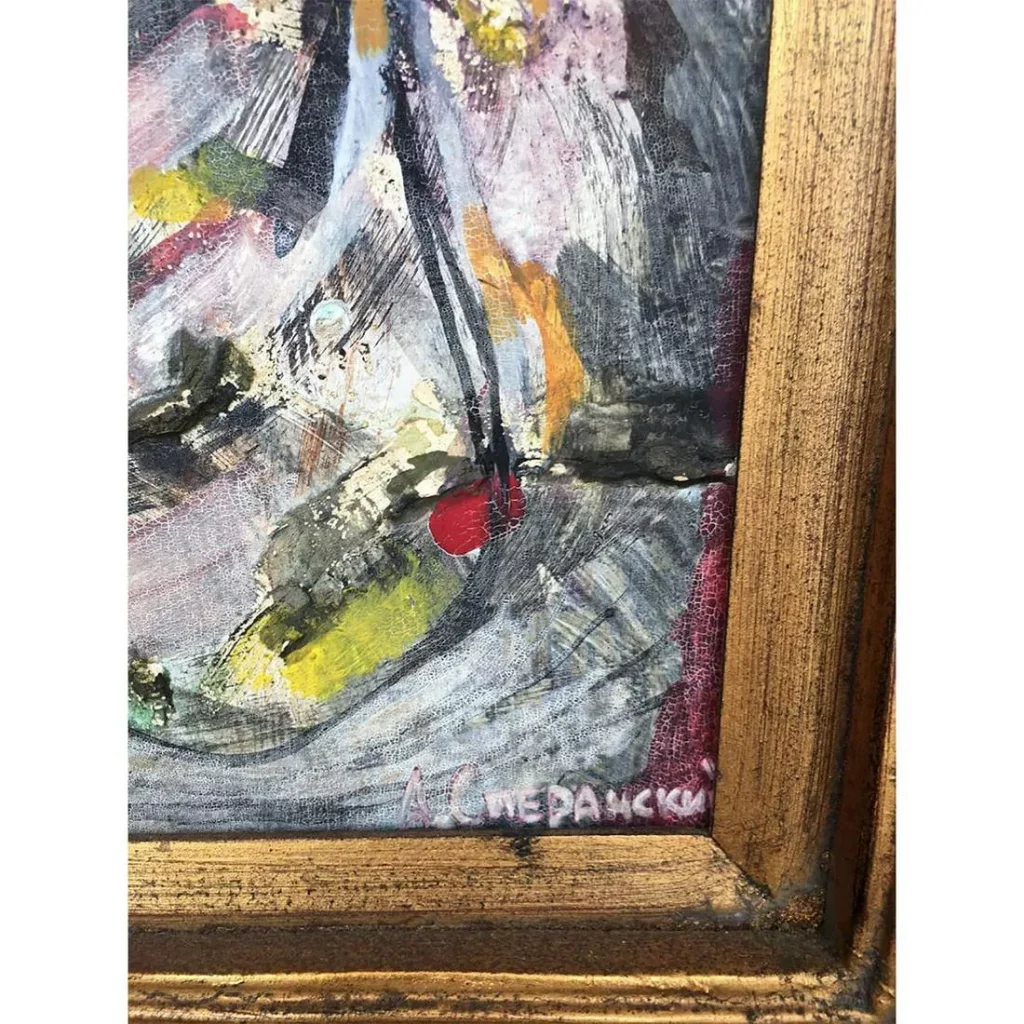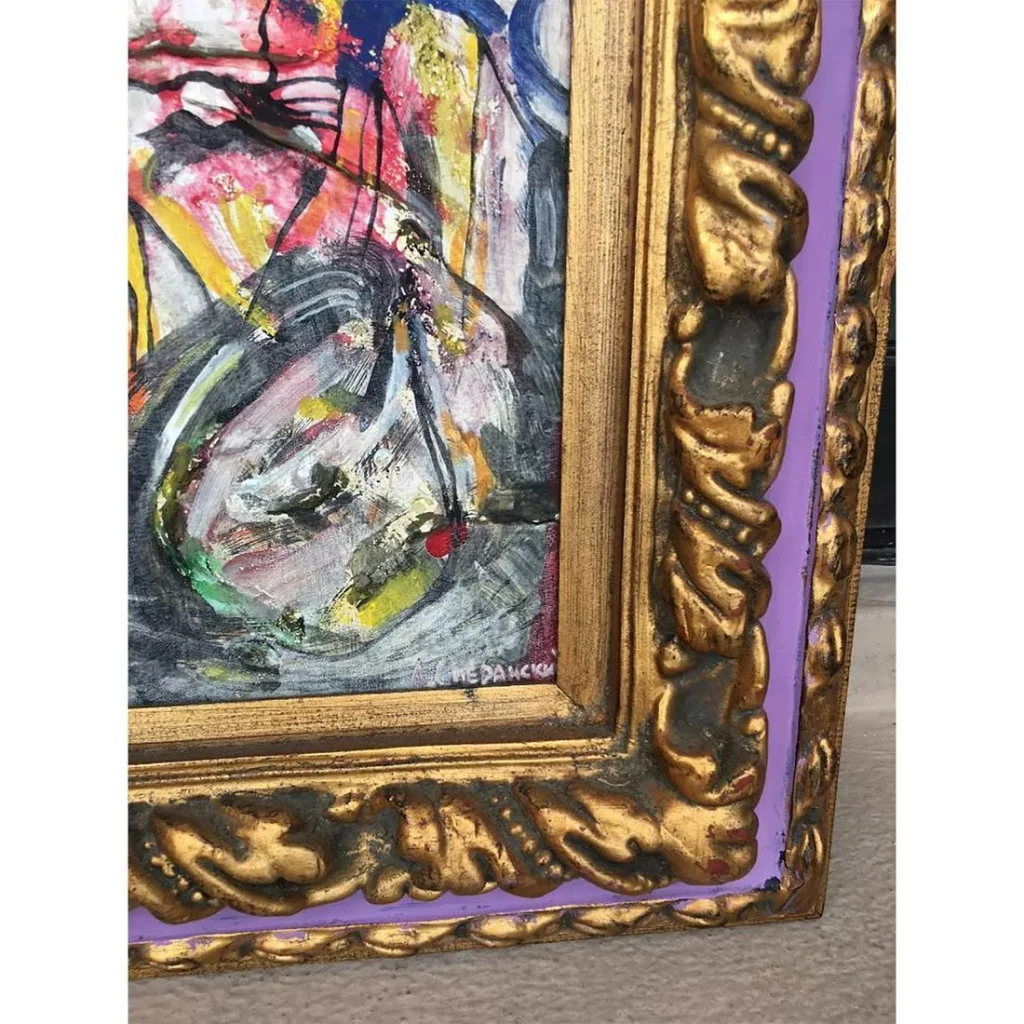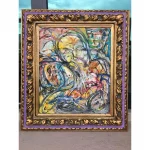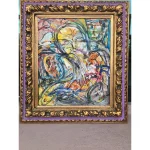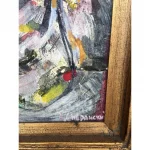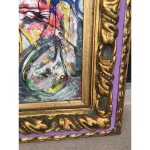 Winning Bid: $600
Aleksei / Alexey Speransky (Russian, b.1963) Oil Painting on Board:
Titled Portrait Of A Northern Peasant. Dated 1989. Signed lower right and on verso in English and in Russian. Measures 33″ x 29″ including frame, 34″ x 20″ image only.
Alexey Speransky has taken part in numerous Moscow, Russian and international exhibitions since 1987, among which are: 1987 — Exhibition of Russian Artists in Washington (Folkon Ltd; "Russia" enterprise) 1988 — Personal exhibition within the frame of Moscow International Film Festival 1989 — Personal exhibition at "St. Mark Place", New York 1994 — "Anatomy of Doctor SPERO" (together with O.Shagina). Personal, double exhibition and performance at the "Luna" theatre under S.Prokhanov 1997 — Youth exhibition at Kuznetsky Most, "Paintings from the House of Usher". Exhibition of the "Asfodel" group at the "Peresvetov pereulok" gallery 2000-2001 — Exhibition at the artworks of the Union of Artists in Tverskaya 2002 —"Hope" group exhibition of the Union of Moscow Artists in Maly Manezh 2003 — group exhibition at the "Centaur" gallery 2010 — group exhibition in Petrovka organized by M. Roshnyak and others. Alexey Speransky's artworks are presented in the private collections of Moscow, New-York, Los-Angeles, Beverly-Hills (S.Stallone's gallery), Dallas, Tulsa (Oklahoma), Washington, Boston, London, Finland and some countries of Eastern Europe.
This lot has no reserve.
Condition
Good, age related wear.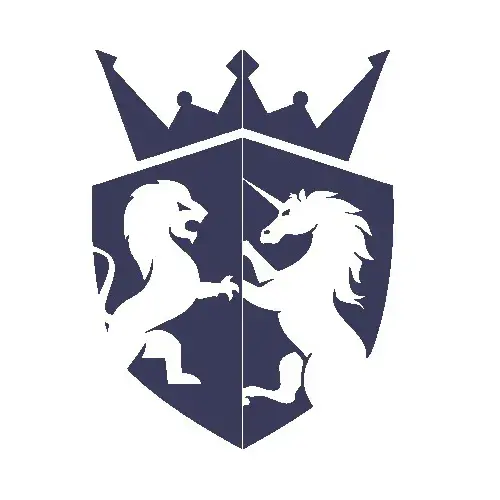 Live Auction
Start: Oct 23, 2022 11:00 EDT