Winning Bid: $50,400
A fine and rare large Chinese blue and white porcelain Ming-style meiping vase 明式青花三多瑞果纹梅瓶 18th century 十八世纪:
***PLEASE NOTE, THIS IS A PREMIUM LOT. A DEPOSIT IS REQUIRED TO PARTICIPATE IN BIDDING ON THIS LOT. PLEASE CONTACT CLIENT SERVICES FOR FURTHER DETAILS.****
请注意,本件为高价拍品,需缴付押金方可竞投。请联系客服以获取更多信息。*
Finely potted, the tapering body with swelling shoulder and slight waisted neck, boldly painted with three fruiting and floral sprays arranged in two registers, with peach, pomegranate and lychees on the upper register, chrysanthemum, prunus, and peony floral sprays on the lower register; the foot is encircled by overlapping stiff leaves and the shoulder with a band of stylized lotus petal lappets enclosing flamelike scrolls, the lip and neck with fine blue lines, all under a transparent glossy glaze pooling to a pale blue tint.
(H: 13 in.)
Qty: (1)
Property from a private collection, Bucks County, Pennsylvania, acquired in Philadelphia.
Footnote:
The inspiration for this shape and decoration derives from examples produced during the Yongle reign of the Ming Dynasty (1402 – 1424), such as the example illustrated in T. Misugi, "Chinese Porcelain Collections in the Near East, Topkapi and Ardebil, Volume Two, THE TOPKAPI PALACE MUSEUM", Hong Kong, 1981, p.105, T.40; and two other examples illustrated in Misugi, Volume Three, THE ARDEBIL SHRINE COLLECTION", Hong Kong, 1981, p.148, A.69 – A.71. See also the Yongle period meiping sold at Christie's Hong Kong, November 27, 2006, lot 1518. The present vase has a very similar boldly-executed shoulder lappet-border to the Yongle examples, showing how inspired the artisans were, following the Yongle prototypes.
Ming style meipings were particularly popular in the Qing dynasty, notably during the Yongzheng reign(1722-1735) and the Qianlong reign (1735-1796), and were often developed into a form with more greatly swelling shoulder than the Ming prototypes, and also with a number of variations on the decorative motifs. An example with taller and flatter shoulder, with upper floral register and lower fruit register, Qianlong seal mark and period, was sold at Christie's, Hong Kong, November 30, 2010, Lot 2970; Another similarly-decorated example was sold at Christie's Hong Kong, November 29, 2020, lot 3067. For un unmarked example, slightly smaller than the present meiping, with more stylized lappets to the shoulder and bold fruiting sprays, see the meiping sold at Sotheby's, Paris, December 10, 2019, lot 90.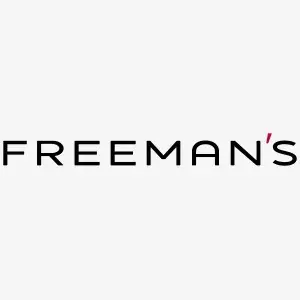 Live Auction
Start: Oct 14, 2021 10:00 EDT
End: Oct 18, 2021 05:43 EDT