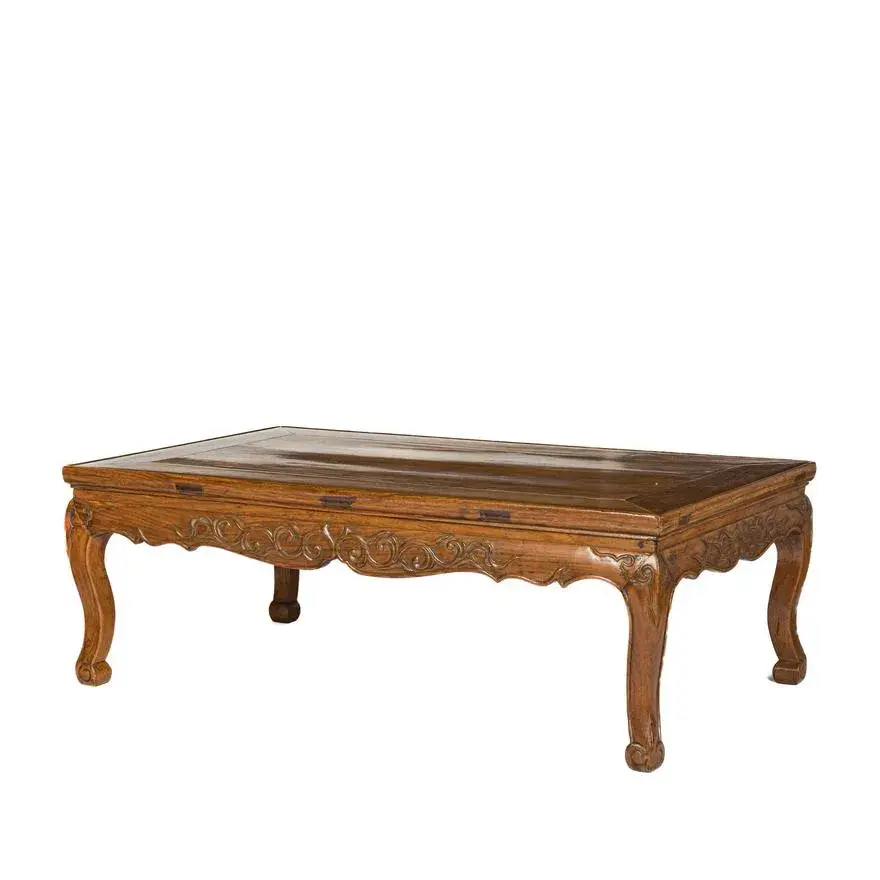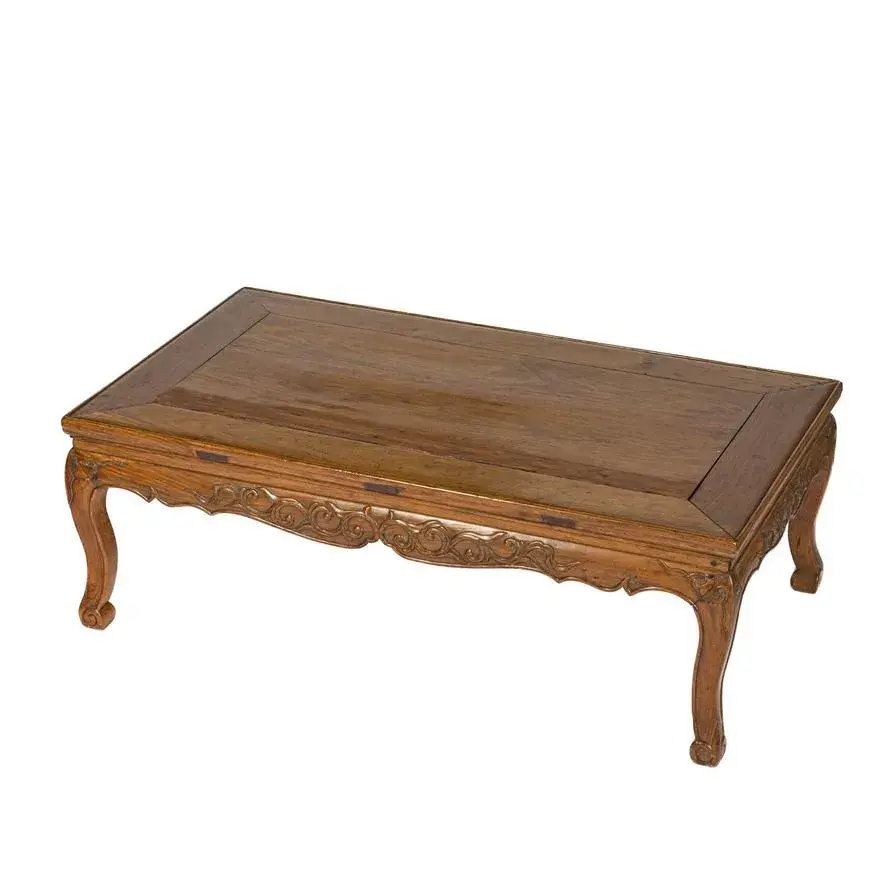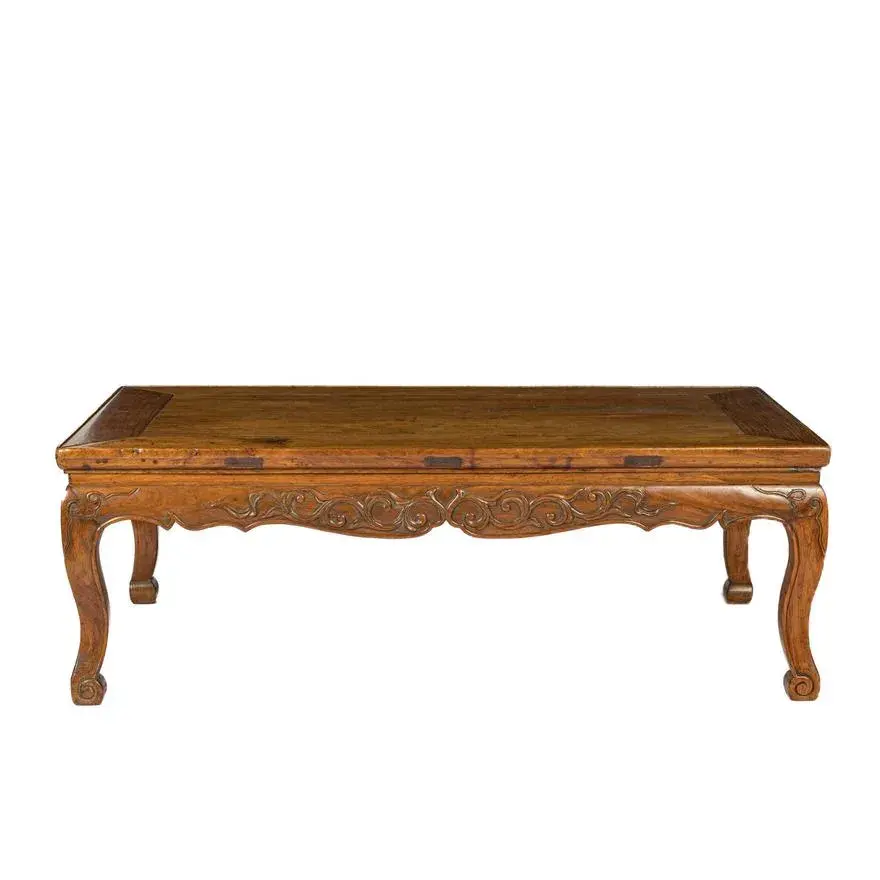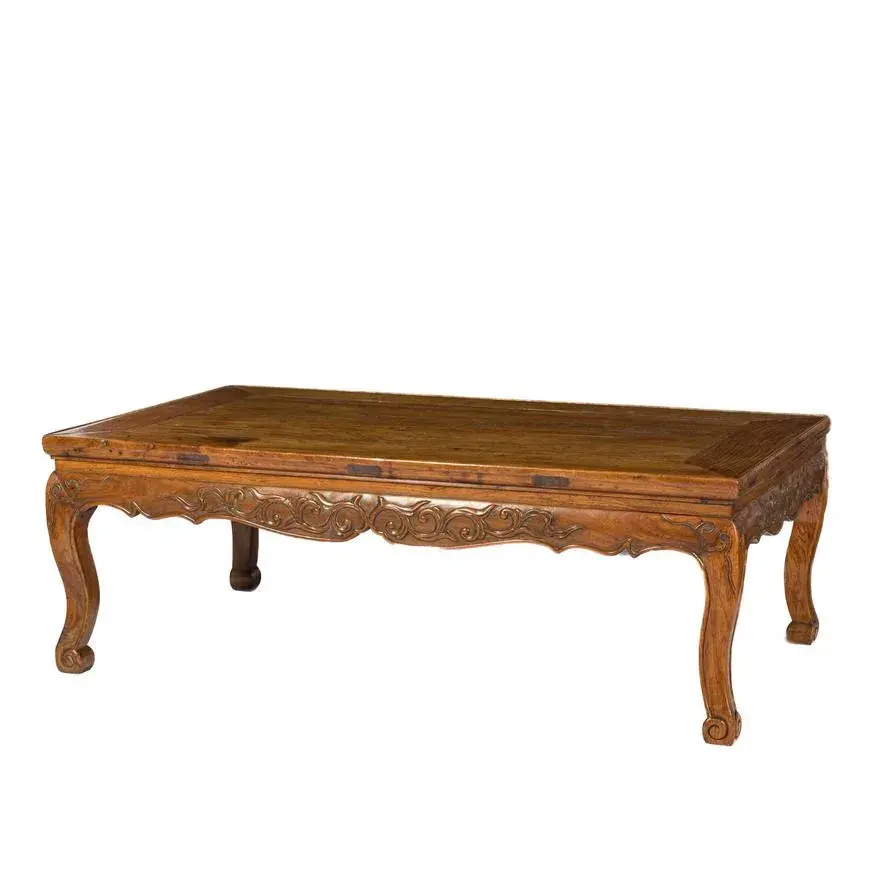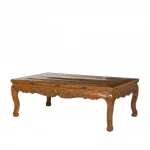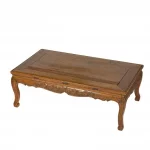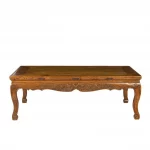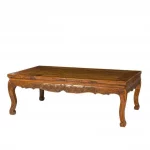 Starting: $14,000
A Chinese Huanghuali Kang Table, Ming Dynasty:
Size
H: 11 1/2, W: 33 1/2, D: 19 1/4 in. (H: 29.21, W: 85.09, D: 48.9 cm.)
Description
A Chinese Huanghuali Kang table
Ming dynasty
明代 黃花梨卷草紋炕幾
This huanghuali table is elegantly shaped, with S-shaped legs – a feature unique to furniture produced during the Ming dynasty. The delicate carvings continue on the sides in the form of meandering grass patterns. An incense table with curly grass pattern sold by China Guardian in 2019 has the same pattern and craftsmanship as this one.
Poly, Hong Kong, October 2013, Lot 1612; Sotheby's, November 2012, Lot 2012.
此件炕幾爲黃花梨材質,四邊沿爲冰盤沿線腳,下有束腰,壼門式牙條,邊緣起線與腿交圈,牙子浮雕卷草紋,四腿三彎式,雲紋足。三彎腿,又稱外翻馬蹄腿,整個腳型成S形彎曲,由腿部從束腰處向外膨出,然後再向內收,收到下端,又向外兜轉,形成三道彎,以形取名爲"三彎腿"。三彎腿是明代傢俱的典型特徵。
中國嘉德2019年一件卷草紋香幾,與本件拍品花紋和工藝如出一轍,可資參閱。
參閱保利香港2013年10月拍賣,編號1612;蘇富比拍賣2012年11月拍賣,編號2012。
Click here for high resolution images. 高清細圖請點擊鏈接
Condition
Small water stains, adhesive at corners fluoresces under blacklight. Minor abrasions commensurate with age and use.
Provenance
Mr. Williams, Texas. Mr. Williams has more than 50 years of collecting experience in Buddhist sculptures, paintings, and ritual objects from India, Pakistan, Nepal, Tibet, and the Central Plains of China. He has participated in sales around the world including in Hong Kong and throughout Tibet and Europe.
德克薩斯州威廉先生舊藏。威廉先生多年來專註收藏佛教藝術品,流連於西藏、香港以及歐洲的收藏市場,有五十多年佛教雕塑、繪畫以及法器方面的收藏經歷。其藏品範圍涵蓋印度、巴基斯坦、尼泊爾、西藏和中國中原地區。
Live Auction
Start: Sep 17, 2022 09:00 EDT