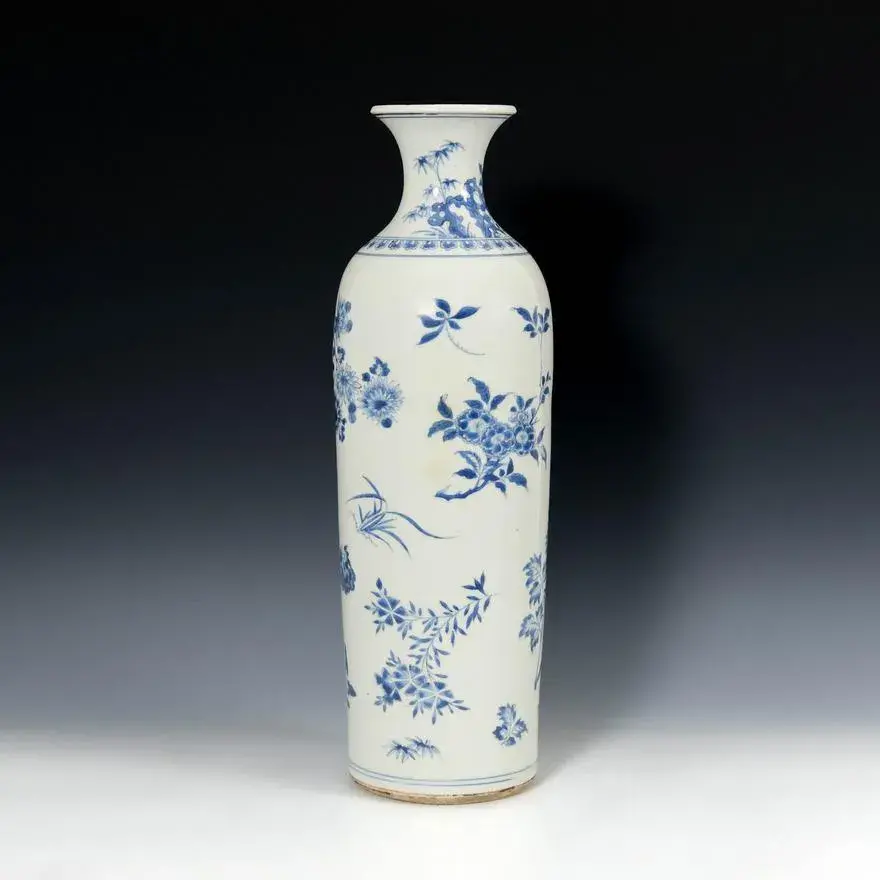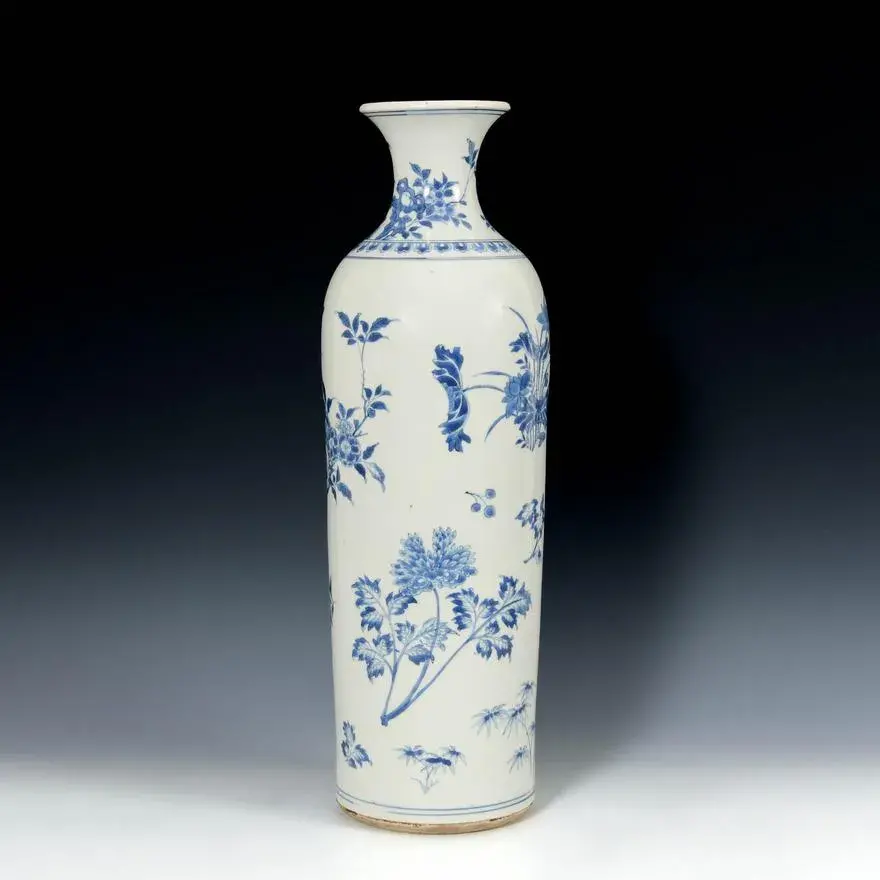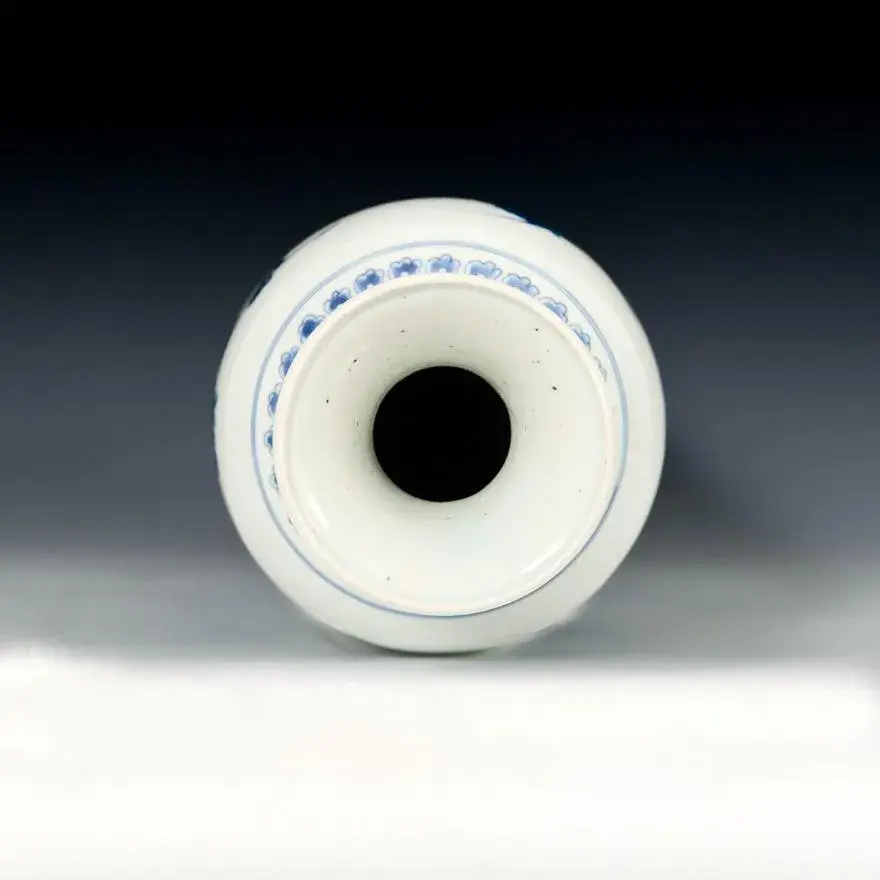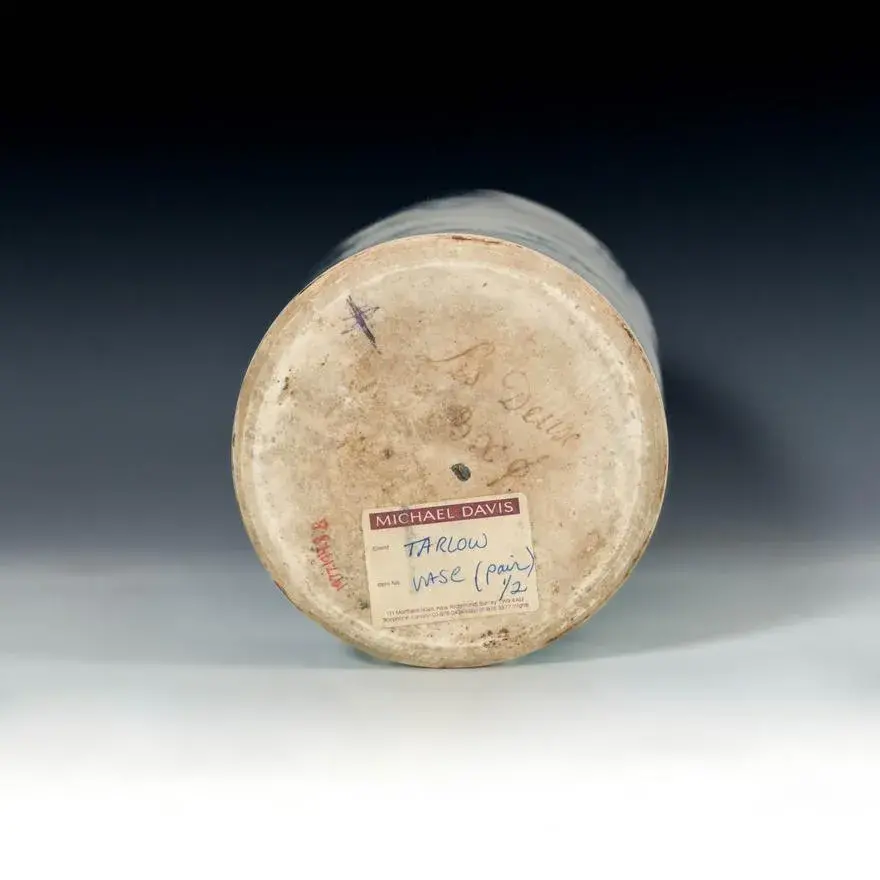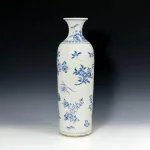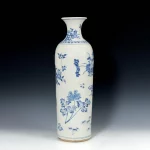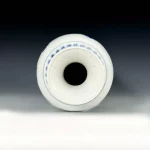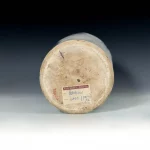 Winning Bid: $30,000
A Chinese Blue And White Vase, 16th/17th Century:
Size
H: 18 5/8, Dia: 5 in. (H: 47.31, Dia: 12.70 cm.)
Description
A Chinese blue and white vase
Ming Dynasty Chongzhen period
明崇禎 青花花卉瓶
With two inscriptions and previous sticker to underside.
This blue and white vase is adorned with a variety of painted motifs, including rocks and bamboo to the neck, and seasonal flowers painted to the body. Typical of Chongzhen period porcelains, the blue and white color of this vase is clear and vibrant, while the white ceramic has a faint green tint. However, its shape differs from Chongzhen porcelains, as it has a slim body and a narrow neck. At the end of Ming Dynasty, while the imperial kilns no longer operated, the civilian kilns flourished. Many ceramics produced during that time are as fine as the Ming Jiajing and Wanli imperial artifacts, and this vase is a fine example of the civilian-produced artifacts of that time.$ Similar item at the Albert Museum, No. 1601 & LID-1876. See Christie's, Paris, July 2022, Lot 023.
本件拍品撇口,束頸,直腹,平底,底部露胎。頸部繪以竹石,瓶身則繪四季花卉紋等。青花髮色青翠明麗,濃淡適宜,層次分明,胎骨厚重緊密,釉色白中泛青,具有明代崇禎時期的典型風格。造型上卻有別於常見的崇禎筒瓶,屬窄束頸一類,稱爲"小口筒瓶"。明末官窯停燒,民窯盛行,從現有許多明末清初時期的拍品來看,當時的民窯工藝水平不輸嘉萬製品,有些甚至超越了嘉萬官窯製品。文人階層對手工業發展的介入,更是增添了器物本身的清秀儒雅之意,就如同本瓶一般,成爲一件值得欣賞的陳設佳器。
參閱阿爾伯特博物館館藏,編號1601&LID-1876;參閱佳士得拍賣2022年07月巴黎拍賣,編號023。
Click here for high resolution images. 高清細圖請點擊鏈接
Condition
Overall good; wear commensurate with age and use.
总体品相良好,有年代和使用磨损
Provenance
Private collection, California.
加利福尼亞州私人收藏
Live Auction
Start: Sep 17, 2022 09:00 EDT