Starting: $15,000
19th C. Solomon Islands Feather Currency, ex-Sotheby's:
Oceania, Melanesia, Solomon Islands, Temotu Province, Santa Cruz Islands, ca. 19th century CE. A stunning and tightly coiled red feather form of currency known as a tevau that is traditionally used to pay for goods such as root crops, canoes, turtles, and pigs. Tevau have also traditionally served as gifts offered during marriage ceremonies. The spiraled band of fiber is decorated with scarlet feathers from the honey-eater bird. All is wound around two bark coils with strands of shell beads and pendants attached. What is fascinating is that a tevau like this example very likely includes feathers from more than 300 birds, because the artisans only use 4 small red feathers from each honey-eater bird they catch in order to create a tevau. Each feather was carefully attached and the tevau was also decorated with multiple shell-adorned strands. Custom lucite display case included. Size: 29″ L x 2.1″ W x 17.625″ H (73.7 cm x 5.3 cm x 44.8 cm); 20.875″ H (53 cm) on included custom stand; (display case): 31″ L x 5.4″ W x 23.1″ H (78.7 cm x 13.7 cm x 58.7 cm)
According to the Museum of New Zealand, "As well as being a standard currency, the feathered coils are appreciated for their beauty and the work that goes into making them. In 1948, the famous canoe navigator Tevake, from Peleni, exchanged ten turtles for one especially fine tevau. However, the value of the coils declines as the feathers fade." Note that the feathers decorating this tevau still exhibit vibrant hues.
See a similar example at the Museum of New Zealand (registration number FE012737).
Cf. Sotheby's New York: May 12, 202, lot 300 for a similar currency roll formerly belonging to the Masco Corporation Collection.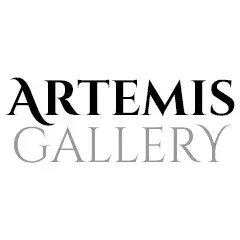 Live Auction
Start: Apr 08, 2021 10:00 EDT
End: Apr 09, 2021 04:39 EDT