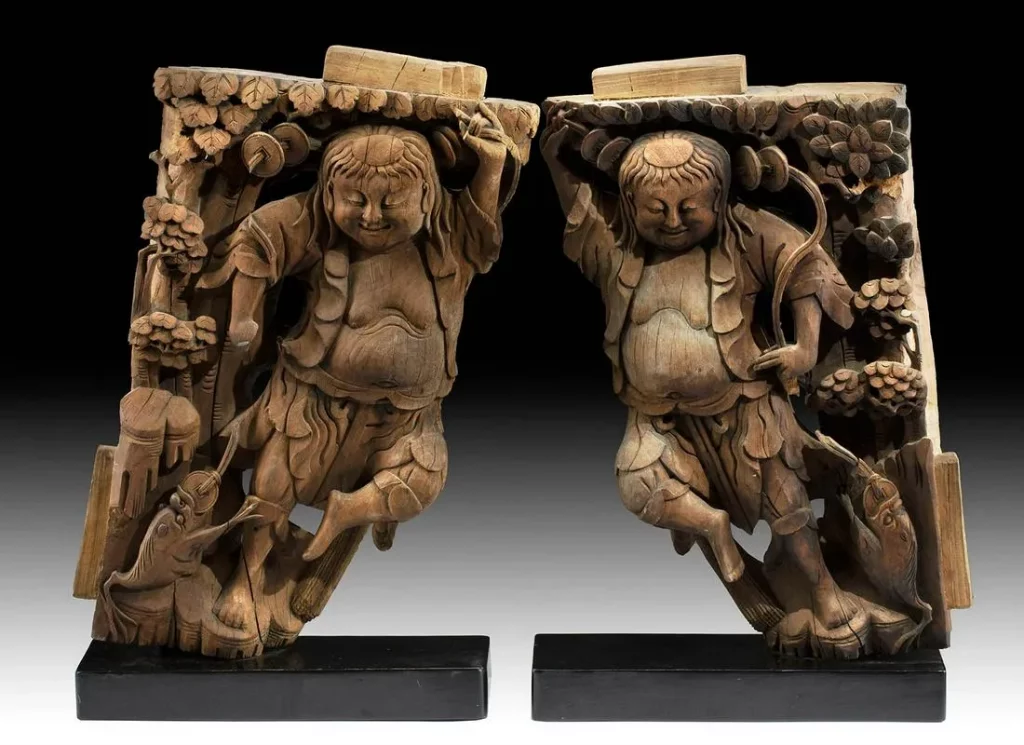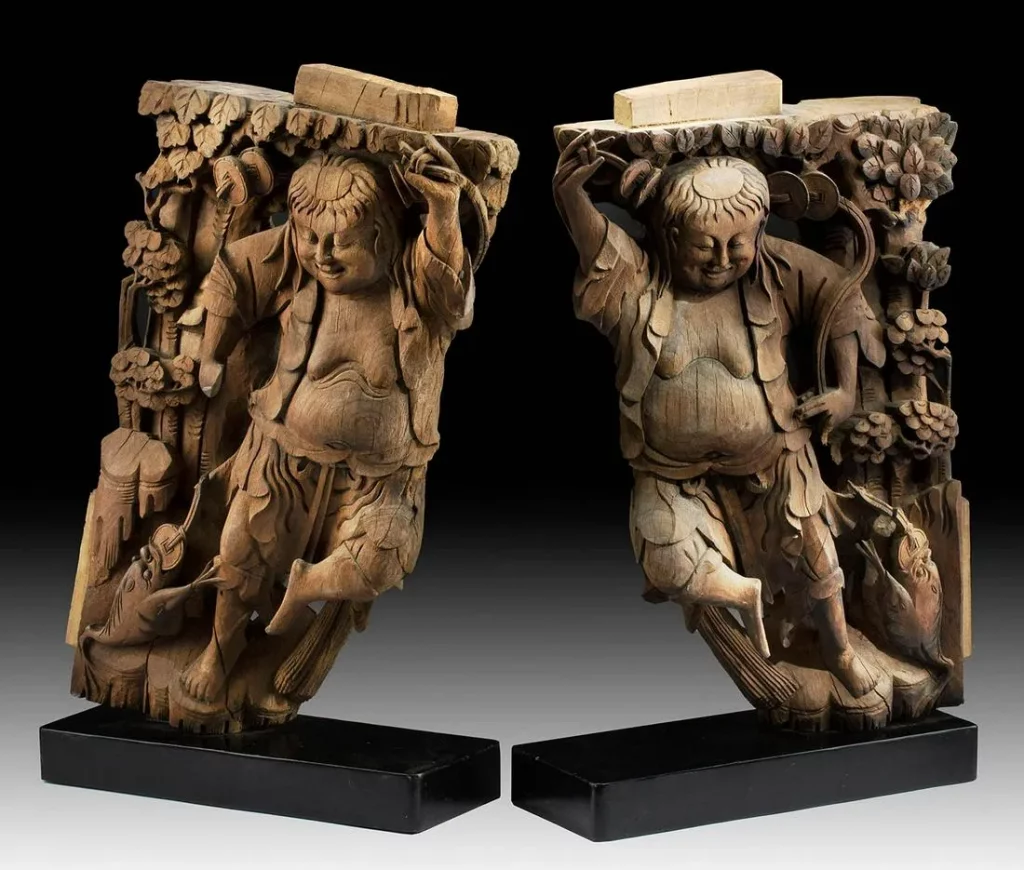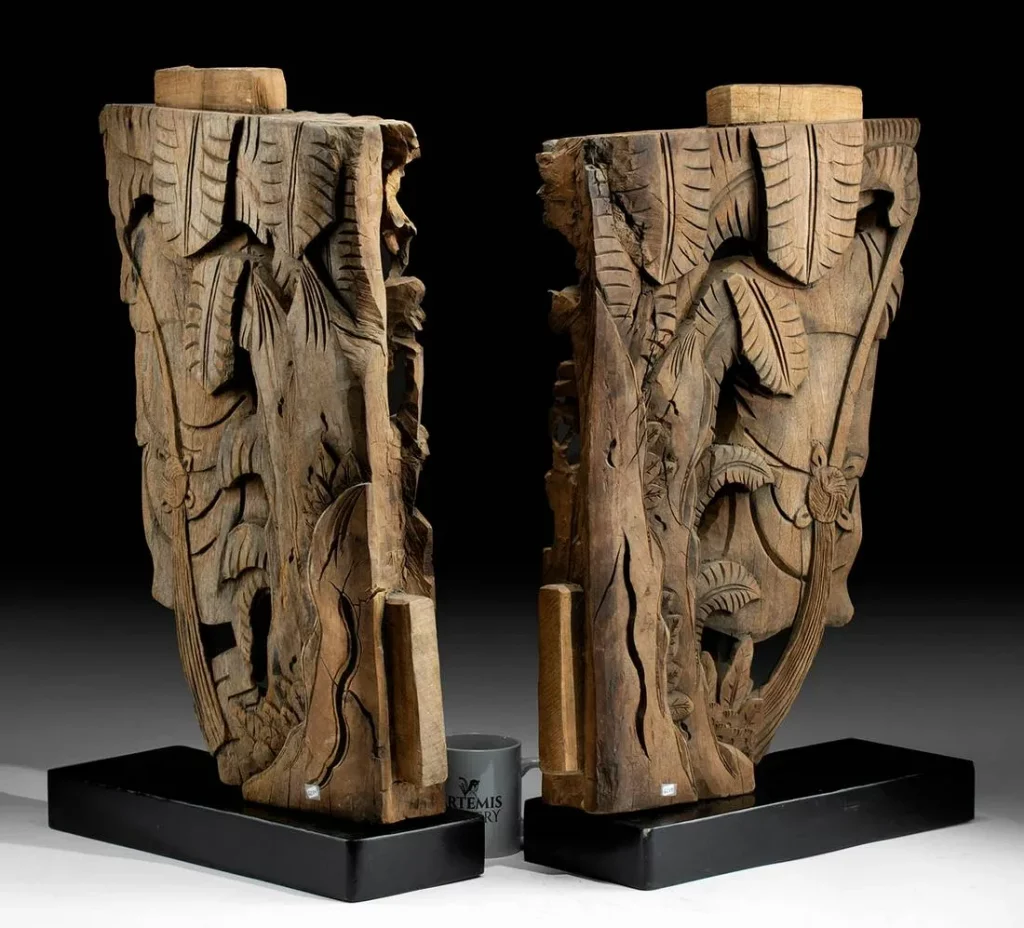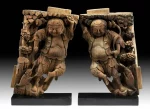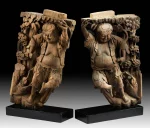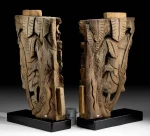 Starting: $2,250
19th C. Chinese Qing Wood Corbels w/ Money Toad:
East Asia, China, Qing Dynasty, ca. 19th to early 20th century CE. This is a fine pair of hand-carved architectural panels or corbels featuring Liu Haichan, a transcendent immortal and the embodiment of wealth or prosperity. These panels are symmetrical with similarly intricate openwork motifs throughout. The jovial Liu Haichan is depicted with his characteristic string of square holed coins – oversized to be visible when viewing from below. He is accompanied by the three-legged money toad known as jin chan, an amphibian of good fortune, which is leaping to catch a coin. Liu Haichan used the toad for transportation, but the disgruntled creature would often escape and Liu Haichan would lure him back with his string of coins. This motif is known as "Liu Hai sporting with the toad," and is an auspicious symbol that was popular image to use on businesses and homes to ensure that wealth and prosperity found its way inside the building. Size of each (both are relatively similar): 15″ L x 3.75″ W x 24.5″ H (38.1 cm x 9.5 cm x 62.2 cm); 26″ H (66 cm) on included custom stand.
Provenance: private Hawaii, USA collection, between 1995 to 2010
All items legal to buy/sell under U.S. Statute covering cultural patrimony Code 2600, CHAPTER 14, and are guaranteed to be as described or your money back.
A Certificate of Authenticity will accompany all winning bids.
PLEASE NOTE: Due to recent increases of shipments being seized by Australian & German customs (even for items with pre-UNESCO provenance), we will no longer ship most antiquities and ancient Chinese art to Australia & Germany. For categories of items that are acceptable to ship to Australia or Germany, please contact us directly or work with your local customs brokerage firm.
Display stands not described as included/custom in the item description are for photography purposes only and will not be included with the item upon shipping.
#168906
Condition
Signs of age and exposure to elements, but overall great condition with expected chips and nicks to high pointed areas. Stable pressure fissures and some softening to finer details, but motifs are clear and very good. Nice patina.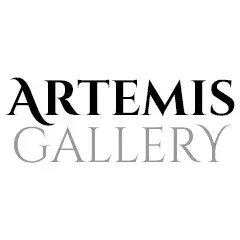 Live Auction
Start: Feb 03, 2022 10:00 EST
End: Feb 08, 2022 03:37 EST