Starting: $2,250
1999 LeRoy Nieman "John Elway" Signed by Elway & Nieman:
LeRoy Neiman (American, 1921-2012). "John Elway" original color serigraph on Arches paper with private watermark of the artist's signature – Brand X Editions Limited. Date: August, 1999. Number 115 of 300. Hand signed in the bottom margin by LeRoy Neiman on the right side and John Elway on the left side. Atelier's chop "X" in lower right corner. Impressive for its grand scale, remarkable rendering, and brilliant color palette, LeRoy Neiman's "John Elway" depicts one of the all time great Super Bowl heroes and is pencil signed by both Neiman and Elway. Neiman's talent earned him the title, "Father of Contemporary Sport Art" and in addition to covering the Super Bowl, he created captivating scenes at the World Series, the Kentucky Derby, PGA and The Masters golf tournament, championship boxing matches, and the Tour de France. Size of image: 38″ L x 31.75″ W (96.5 cm x 80.6 cm) Size of sheet: 45″ L x 37.75″ W (114.3 cm x 95.9 cm)
LeRoy Neiman, who studied at the School of the Art Institute of Chicago, is best known for his depictions of sports activities and personalities – frequently working on the sidelines of Super Bowls, boxing matches, gold tournaments, horse races, and other sporting events. Neiman was in fact the official artist at five Olympiads. As stated on the LeRoy Neiman Foundation website, "Millions of people have watched him at work: on ABC TV coverage of the Olympics, as CBS Superbowl computer artist, and at other major competitions, televised on location with his sketchbook and drawing materials, producing split-second records and highly developed images of what he is witnessing." The passage continued with a quote from Carl J. Weinhardt excerpted from the catalogue of Neiman's 1972 Olympics sketches hosted that same year by the Indianapolis Museum of Art, "Before the camera, such reportage of history and the passing scene was one of the most important functions of painters and draftsmen of all sorts. Mr. Neiman has revived an almost lost and time-honored art form." Next, they cited a Christian Science Monitor (May 2, 1972) article in which Nick Seitz exclaimed that Neiman "has the journalistic talent, as well as the artistic ability, to convey the essence of a game or contestant with great impact, from the Kentucky Derby to Wilt Chamberlain, from the America's Cup to Muhammad Ali, from the Super Bowl to Bobby Hull."
Accompanied by copy of certificate that includes the edition number, description of signature, method of production, use of master, size of edition, description of multiple, and involvement of the artist with printer – this final excerpt reads as follows, "Each screen is proofed by the atelier, Brand X Editions Limited. Preliminary proof was submitted to the artist for review. The artist corrected proof, making changes to color and form. After changes were implemented, the artist approved final proof. The entire edition was then pulled one color at a time by atelier. After the printing, the artist inspected each print in the edition. Each print was then signed by LeRoy Neiman by hand in pencil in the lower right hand corner, and signed by John Elway by hand in pencil in the lower left hand corner."
Provenance: private Greenwood Village, Colorado, USA collection, purchased August 26, 1999 from Royce Galleries Ltd., Denver, Colorado, USA
All items legal to buy/sell under U.S. Statute covering cultural patrimony Code 2600, CHAPTER 14, and are guaranteed to be as described or your money back.
A Certificate of Authenticity will accompany all winning bids.
PLEASE NOTE: Due to recent increases of shipments being seized by Australian & German customs (even for items with pre-UNESCO provenance), we will no longer ship most antiquities and ancient Chinese art to Australia & Germany. For categories of items that are acceptable to ship to Australia or Germany, please contact us directly or work with your local customs brokerage firm.
Display stands not described as included/custom in the item description are for photography purposes only and will not be included with the item upon shipping.
#165142
CONDITION
Serigraph has not been examined outside the frame but appears to be in excellent condition. Hand signed in pencil in the bottom margin by LeRoy Neiman on the right side and John Elway on the left side, with edition number 115/300 at center. Atelier's chop "X" in lower right corner hidden by frame. Set in museum quality frame. Suspension hooks on the verso.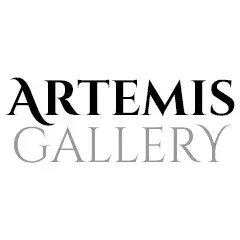 Live Auction
Start: Nov 04, 2021 10:00 EDT