1910 Flying Merkel 884cc Twin
Engine no. V 2857
• Rare example of an early Flying Merkel V-twin
• Technically advanced for the day with front/rear suspension
• Mike Hanlon restoration, bench-tested engine
• Built from a largely original and complete bike
Like Halley's Comet, which purportedly inspired its name and streaking logo graphics, The Flying Merkel motorcycle burned brightly and was quickly gone. In business from 1902 until World War I, the brand set engineering standards, won considerable glory on racetracks, and today is rated among the rarest and most highly collectible of American classics.
The man behind the machines was Joseph Merkel, considered to be one of the finest engineers in early U.S. motorcycling. He came up with dozens of innovative designs, many of which were copied by other motorcycle makers. A Michigander who apprenticed on the railway of his father's logging outfit while barely a teenager, at 15 he was honing his metalworking skills in a machine shop, followed by enrollment at Michigan Agricultural College to study mechanical engineering. At 24, Merkel found himself in Milwaukee, Wisconsin, employed as a draftsman at the E.P. Allis Co., makers of industrial steam engines. Circa 1900, Merkel struck out on his own, designing and producing bicycle components initially, before moving on to internal-combustion engines and then complete motorcycles. His first 316cc singles were recognizable by their "loop" frames which situated the mass of the engine in line with the axles to enhance handling on the primitive roads of the day.
Always chasing funding, Merkel moved the operation to Pottstown, Pennsylvania in 1909 to merge with the Light Manufacturing Co. Here Merkel's reputation for advanced engineering was further enhanced when he added a truss-style telescopic fork and cantilevered swingarm suspension to the chassis – this at a time when most other bike makers made do with crude girder forks and rigid rear ends. "All roads are smooth to The Flying Merkel," became the advertising slogan.
As admirably represented by the first-year example on offer here, Merkel was quick to embrace V-twin powerplants, introducing his take on the more-powerful configuration in 1910, a year before Harley-Davidson made the move to V's. The new 884cc engine only added to Merkel's reputation for reliability, already at a high level due to use of German-made ball bearings, rather than the more common bronze or babbitt bushings, plus fitment of a throttle-dependant engine oiler before either Harley or Indian adopted that feature. "Technology was changing pretty rapidly at that time, and competition was fierce," says Mark Mederski, special projects director at the National Motorcycle Museum in Anamosa, Iowa. "Merkel was an innovator. He wanted his bikes to stand out."
The company rightfully played up build-quality in its showroom brochures, telling prospective buyers, "In presenting The Flying Merkel we believe we are offering you the world's finest motorcycle. No effort or expense has been spared to place The Flying Merkel on the top rung of mechanical achievement and it is today, without doubt, America's premier machine for comfort, speed and reliability. It is a machine to depend upon – a machine whose reliability is a thousand times a proven fact."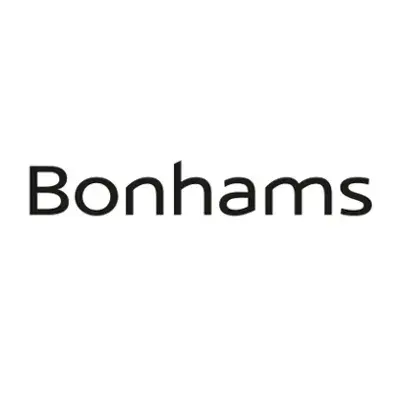 Live Auction
Start: Oct 05, 2019 12:00 CDT