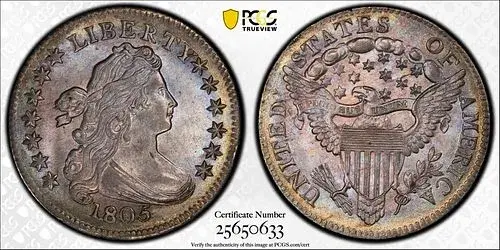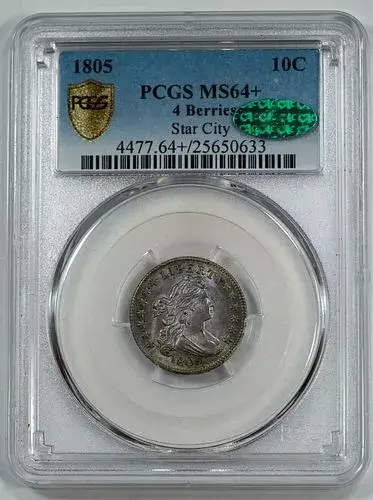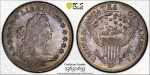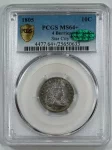 Starting: $25,628
1805 Draped Bust Dime 10c Pcgs & Cac Ms 64+ Unc 4 Berries – Wonder Coin (633):
Certification: PCGS and CAC
Composition: Silver
Grade: MS-64+
Year: 1805
Circulated/Uncirculated: Uncirculated
Strike Type: MS
Mint Location: PHILADELPHIA
Country: USA
Certification No. : 25650633
Denomination: Dime
Package Weight: 4
Pre-Owned
The MYNT Guarantee:
All items in this auction are guaranteed to be 100% authentic.
At Your Service:
At MYNT our Customer Support Specialists ([email protected]) are available during regular business hours to help with any questions concerns or special requests that you may have.
By registering for and/or placing a bid in any MYNT auction you acknowledge that you have read understand and agree to our Shipping Payment & Auction Policies.
Condition
Pre-Owned

Timed Auction
Start: Aug 11, 2022 00:01 EDT
End: Sep 01, 2022 23:00 EDT