Starting: $1,800
15th C. Indian Stone Ganesha Relief Carving:
South Asia, India, ca. 15th century CE. Finely carved in relief from a single block of stone, a high relief panel depicting the elephant-headed Ganesha ( also Ganapati and Vinayaka) sitting upon a plinth that likely represents a lotus throne. Ganesha's portly state is the result of his renowned love of sweets; notice that he is holding a bowl of delectable delights in his lower left hand, picking one up with his trunk. Ganesha is adorned with a headdress, a double-stranded beaded necklace, a snake wrapped around his waist like a belt, anklets, and a pleated loin cloth. In his upper hands he holds weapons and in his lower right hand a ritualistic object. A fine rendering of one of the best-known and most worshipped deities in the Hindu pantheon with fabulous details, personality, and nice remains of pigmentation. Size: 5.1″ L x 8.55″ W x 12.95″ H (13 cm x 21.7 cm x 32.9 cm)
Esteemed as one of the principle deities of the Hindu pantheon, the first son of Shiva and Parvati, Ganesha is known as the Lord of Plenty or the God of Auspiciousness, highly revered as the regulator of all obstacles with the power to create and remove them. Followers traditionally ask for his blessings at the beginning of any new paths or serious endeavors. The origin of his physiognomy, particularly how he came to possess such an unusual head, is the source of many legends. The most popular is that one day when Shiva was away from home, Parvati created a human son from her own body. She asked her son to guard the door while she was bathing. Quite unexpectedly, Shiva returned home, and the boy would not allow Shiva to enter his own household. Enraged by this, Shiva cut off the boy's head. Parvati grew quite angry and ordered Shiva to replace his head. Shiva did so with the first living being he encountered, an elephant.
Ganesha is widely revered as the remover of obstacles, the patron of arts and sciences, and the deva of intellect and wisdom. As the god of beginnings, he is honored at the start of rituals and ceremonies. Ganesha is also invoked as patron of letters and learning during writing sessions. Ganesha's image is found throughout India. Hindu sects worship him regardless of affiliations. Devotion to Ganesha is widely diffused and extends to Jains, Buddhists, as well as beyond India.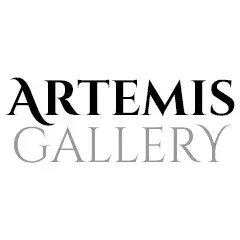 Live Auction
Start: Jan 21, 2021 10:00 EST