Starting: $2,500
14th C. Chinese Ming Stone Monkey Eating Peach:
East Asia, China, Ming dynasty, ca. 1368 to 1644 CE. A large stone baluster or pillar, known in Chinese as "wangzhu," featuring a monkey and two offspring eating fruit. The simian creature is crouched on a plinth while hunched forward as she brings the fruit to her mouth, and upon her back are two babies clinging to her shoulders. The fruit has traces of a yellow pigment, and may be a peach, which is a Buddhist symbol. Monkeys are also an auspicious animal and appear as Buddhist symbols of longevity. The monkey king Sun Wukong was made the Guardian of the Heavenly Peach Garden, which had three types of mythical peaches that could grant immortality and other powers. Sun Wukong ate the peaches and gained this immortal power and other abilities, which upset some other mythical beings. These monkeys are also immortalized in this lovely stone monument! Size: 7″ L x 8″ W x 20″ H (17.8 cm x 20.3 cm x 50.8 cm)
Ming Dynasty architects continued the Chinese tradition of having important buildings – towers, pavilions, palaces, meeting halls, etc. – built atop terraces, requiring a walk up a grand stone staircase to reach them. These are bordered by balustrades punctuated by balusters. Most famously, the group of buildings known as San Da Dian (The Three Great Halls) at the Forbidden City in Beijing, feature 1460 balusters. Viewed from a distance, these balusters resemble a stone forest.
Provenance: private Hawaii, USA collection; ex-M. Kobiashi collection, Hawaii USA, 1960-2000
All items legal to buy/sell under U.S. Statute covering cultural patrimony Code 2600, CHAPTER 14, and are guaranteed to be as described or your money back.
A Certificate of Authenticity will accompany all winning bids.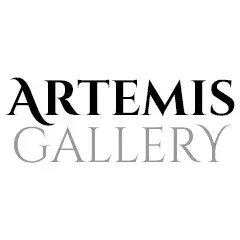 Live Auction
Start: Aug 19, 2021 10:00 EDT
End: Aug 20, 2021 05:10 EDT