Asian Art Week: The making of an auction series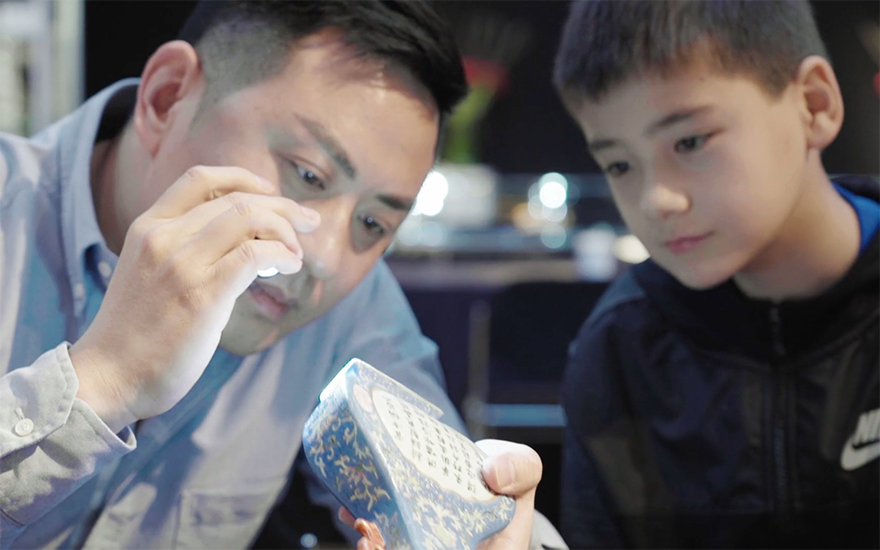 With the approach of our Fine Chinese Ceramics and Works of Art sale in London on 5 November, specialists and collectors offer a glimpse of how it all comes together
'There is almost no other place like London when it comes to Asian art,' says Christie's specialist Kate Hunt. A long-standing 'centre of expertise' for the category, the city continues to attract Chinese and Asian buyers who are are primarily focused, Hunt says, on acquiring 'imperial works of art that found their way out of China in the 19th and early 20th centuries'.
In May 2019, Asian Art Week at Christie's London demonstrated exactly what Hunt is talking about, totalling almost £11.9 million. The top lot, an extremely rare imperial 'nine-dragon' lacquer throne from the Qianlong period (1736-1795), sold for £6,108,250, more than five times its high estimate.
'The exhibition view is the culmination of about six months' work,' reveals Christie's specialist Marco Almeida. 'That involves a lot of travelling, a lot of client visits, a lot of negotiations.'
'The view is always the most exciting time of the auction cycle for us, when we see the pieces come to life,' adds Hunt. 'A lot of time and thought has gone into the exhibition: where we place objects, colours on the walls… It's always wonderful seeing our clients enjoying the pieces, and asking questions.'
For Christie's collectors, handling and looking at the objects is an integral part of buying at auction. 'It's a way for me to authenticate [a piece] and to judge the period,' explains one discerning collector.
If beauty, quality and condition are of paramount importance, so, too, is the work's collecting history. 'The Chinese market now understands more and more the importance of provenance,' offers another potential buyer.
Follow