5 minutes with… A Patek Philippe Ref. 2523 in pink gold
Updated on
This 66-year-old watch — one of only seven Ref. 2523 dual-crown world time wristwatches believed to have been issued in pink gold — looks set to break records in Hong Kong on 23 November. Specialist Alexandre Bigler tells us why
When it is offered for auction at Christie's in Hong Kong on 23 November, this Patek Philippe Ref. 2523 is set to become not just the top-priced watch of the season — it could also take its place among the most highly valued watches of all time.
Should it reach its low estimate of HK$ 55 million — around US$ 7 million — it will immediately stand at No.5 in the list of the world's most expensive timepieces. And, of course, there's every chance the bidding may go higher.
'In horological terms, the 1953 Patek Philippe blue enamel world time watch is legendary, and as close to perfection as one can come,' says Alexandre Bigler, Christie's Head of Watches for the Asia Pacific region. 'In terms of function and form, it is a thing of sheer beauty.'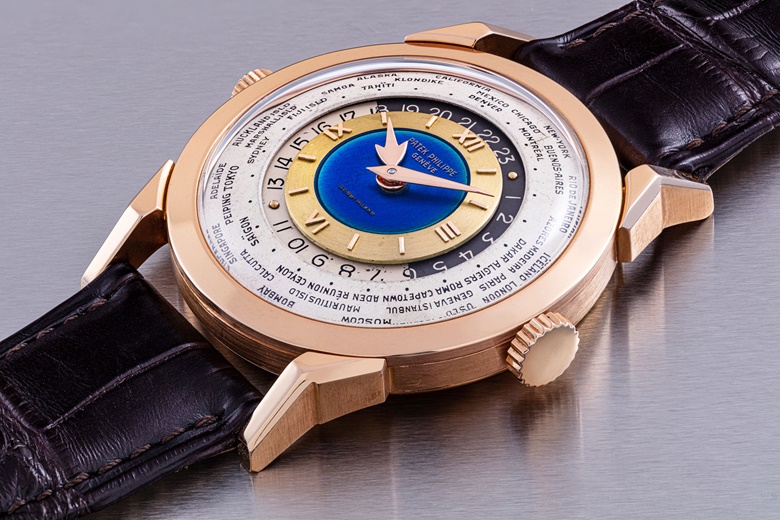 The idea for a world time watch dates back to the 19th century, when Sir Sandford Fleming — the man who had persuaded the world to accept a standardised system of 24 time zones at the International Meridian Conference in Washington, D.C, in 1884 — commissioned the 'Cosmic Time' pocket watch.
But it wasn't until the early 1930s that the legendary watchmaker Louis Cottier miniaturised a system for telling the time in every region of the planet, so that it could be accommodated in a wristwatch.
'Patek Philippe was one of the first companies to encase [Cottier's invention] into a watch and to allow the wearer the exclusivity of knowing the time in 40 different cities around the world,' explains Bigler.
The Ref. 2523 was first made in 1953, during a decade described by our specialist as 'the Golden Age of design, craftsmanship, and technological advancement'. This watch, dating to the same year, is one of only seven reference 2523 dual-crown world time wristwatches thought to have been issued in pink gold.
Besides time settings that include such exotic locations as Klondike, Azores, the Marshall Islands, Réunion, Mauritius and Madeira, the watch's other highly distinctive feature is its dial centre.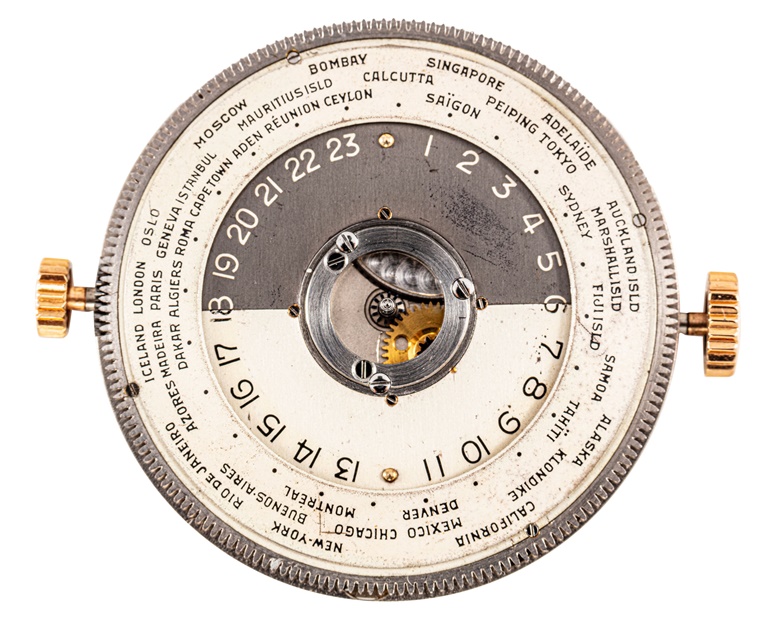 The 2523s were issued with a variety of centres, including engine-turned gold, as well as cloisonné enamelled discs adorned with maps — there are two known examples with a map of Europe, five with a map of North America, and one with a map of South America.
Least known are those versions that have been fitted with a polychrome translucent blue enamel disc, with only four of these having come to market in the past 30 years. 'When you take a loupe and you dive in deeper, the blue seems infinite,' Bigler enthuses.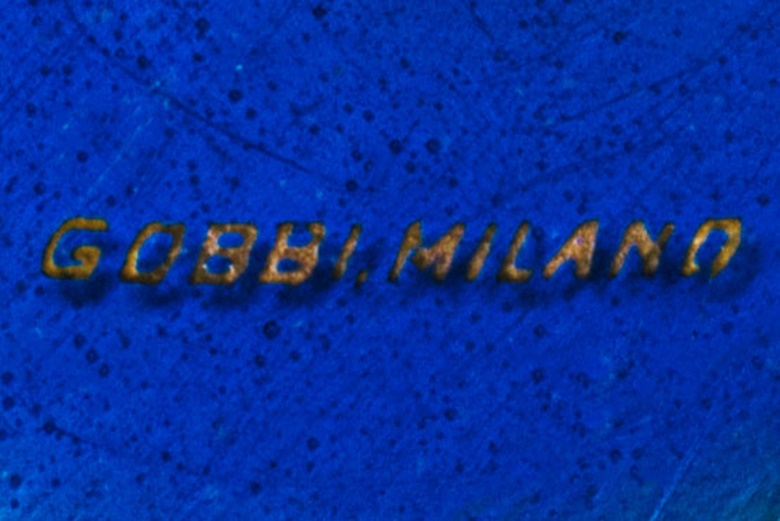 This is one of only two Reference 2523s in pink gold with blue enamel centres known to have survived. These two watches have consecutive movement and case numbers, but are easily distinguishable at a glance. How? 'This is the only known example to be double-signed by both Patek Philippe and by Gobbi, Patek Philippe's distinguished retailer in Milan,' explains Bigler.